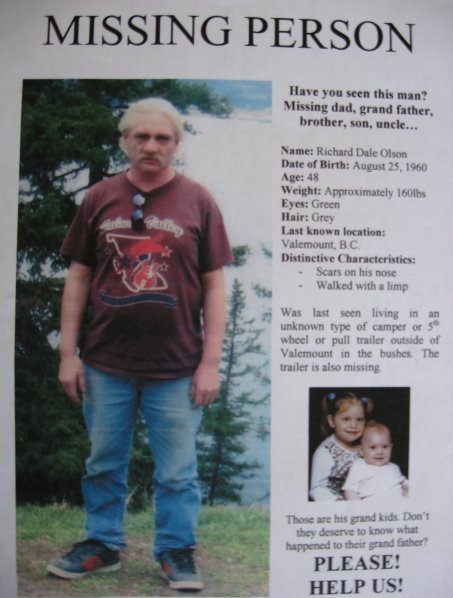 The BC Coroners Service has confirmed the identity of an individual whose remains were found near Valemount in 2014.
He is Richard Olson, aged 47, of Valemount.
According to a news release today from the BC Coroners Service, Mr. Olson went missing in 2007, and despite extensive searches could not be located. In 2014, human remains were located near Valemount; but advanced DNA analysis was required before they could be identified.
An initiative by the BC Coroners Service's Identification and Disaster Response Unit to profile difficult unidentified remains cases, involving the International Commission on Missing Persons, produced a DNA profile which was compared with DNA extracted from personal belongings and matched to Mr. Olson.
The BC Coroners Service continues to investigate this death.
The news release says the family of Mr. Olson has been notified of his death and ask on behalf of the family that the media respect their privacy at this difficult time.