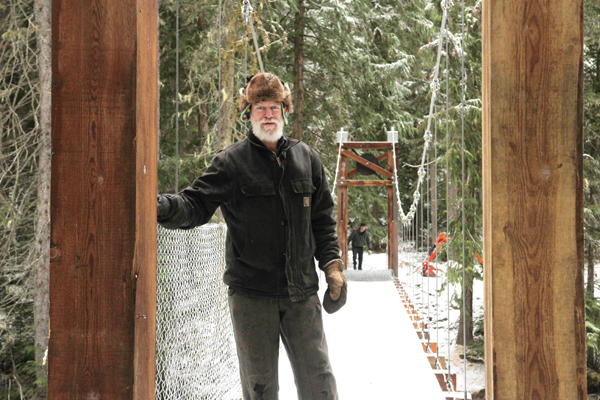 Submitted by COLUMBIA BASIN TRUST
Columbia Basin Trust is pleased to announce a new granting program that will provide financial help to groups and organizations wishing to construct new recreation infrastructure or upgrade existing infrastructure. Recreation Infrastructure Grants will offer $3 million per year over the next three years.
The grants will help fund improvements to structures and spaces like backcountry trail networks, swimming pools, ice rinks, curling arenas, sports fields and parks—encouraging Basin residents to live more active, healthy lifestyles and supporting recreation tourism in the region. Groups can receive up to 70 per cent of project costs, to a maximum of $500,000 (there is no minimum).
"Residents have told us that recreation and physical activity are important to them both in terms of lifestyle and health," said Neil Muth, Columbia Basin Trust President and Chief Executive Officer. "We're pleased we can quickly address their needs and wishes by acting on this priority. Substantial support like this will help create significant benefits in communities."
While the Trust has always supported these kinds of projects, the new grants will allow it to do so on a larger scale in a relatively short time period. The program is the result of considerable public consultation, during which the Trust learned about the importance of recreation and physical activity and committed to increase opportunities in this area. Read more about this priority and others in the Trust's Columbia Basin Management Plan at cbt.org/cbmp.
To apply, proponents should contact Rick Allen, Manager, Special Initiatives, to discuss their project: 1.800.505.8998 or [email protected] If eligible, proponents will then be emailed an application form. To be considered for the first intake, application forms must be submitted by March 14, 2016. There will be another intake in July 2016. Learn more at cbt.org/recreationgrantsapply.
Columbia Basin Trust supports the ideas and efforts of the people in the Columbia Basin. To learn more about the Trust's programs and initiatives, and how it helps deliver social, economic and environmental benefits to the Basin, visit cbt.org or call 1.800.505.8998.