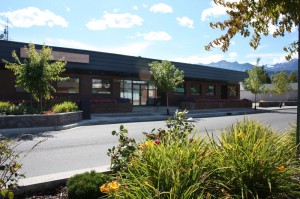 By Laura Keil
After years of feasibility studies, the Valemount Learning Centre is finally seeking a Business Plan to develop a private school they call the Valemount Centre for Mountain Culture.
The school would provide courses on various aspects of mountain culture – be it outdoor recreation or musical instrument making.
Learning Centre (VLC) board president Jen Applebaum says they hope to encourage people to come from urban places and move to Valemount to experience the rural mountain culture.
"It's not just how to be a Mountain Guide or how to work in a hotel," Applebaum says. "(It's) anything that can be done locally."
From the Marketing Study, they have already narrowed the scope of the school to five sub-categories: Outdoor Recreation and Ecotourism; Adventure Sports and Environmental Stewardship Academy; Emergency Management and Wilderness Training; Post Graduate Certificate in Outdoor Recreation; and Summer School of Mountain Culture.
Some programs may be delivered in conjunction with a private business that needs to train its employees.
VLC manager Riette Kenkel says it will be like a mini Banff Centre, but instead of a focus on the arts, it would be a focus on mountain culture.
The VLC recently updated their mission statement to reflect their greater scope: "Developing Individuals, building community."
Kenkel says they hope to attract students from neighbouring communities first, but hope eventually to attract students from across Canada, North America and the globe. While they will be competing with other small schools in the Kootenays and elsewhere, they hope the small classroom sizes, stunning location & recreational opportunities are enough to give them an edge.
She says after the NORE outdoor program left the community in 2011 there was a gap in the community for post-secondary education. The Learning Centre has offered short-term courses in First Aid, Firearms etc for many years but this would be the first time the centre would be run as a separate school.
Kenkel says they plan to achieve PCTIA accreditation (the predominant private post-secondary accreditation). Courses would range from short-term workshops to full-semester courses that are transferable to other post-secondary institutions.
The Learning Centre has put a request for proposals to complete the Business Plan and hope to have someone hired by January. There will be an open house and public consultation as part of the Business Plan development. They hope to complete the Business Plan by this summer and hire a school manager to develop the school starting next fall.
The school would operate as an Enterprising Non-Profit under the umbrella of the Learning Centre society and would have a separate board of directors.
They hope to secure funds for launching the school through CBT or NDIT. They also need to find a larger space or a second space.
Kenkel says Valemount Glacier Destinations resort has already said it will use VLC as its training outlet.