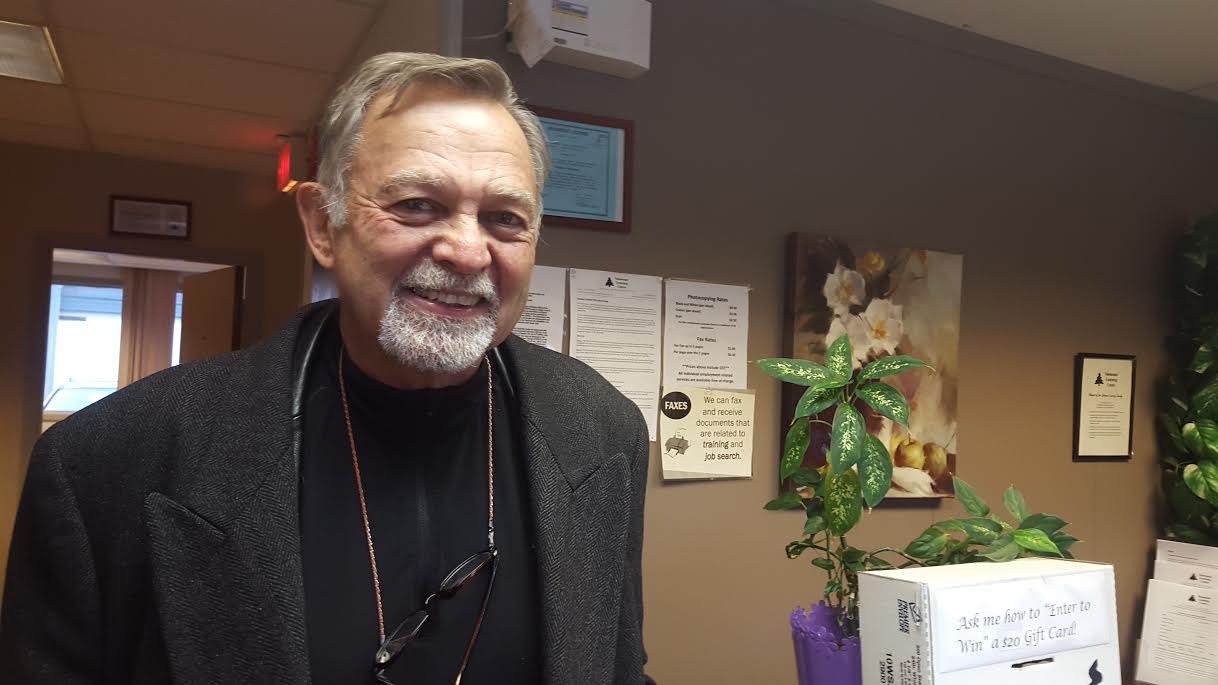 By Korie Marshall
An interim CAO has arrived for the Village of Valemount – Ken Wiesner of Wiser Consulting.
"I may be here for an interim but I will act as if I am here for the long haul as your CAO," said Wiesner in an email response to the Goat. "I have a job to do to try and help build a sense of community that includes all stakeholders, and I believe I have to aim high, but realize we can't do everything in a short period of time."
Wiesner's website says he "is a community broker, will inspire and deliver excellence in team leadership, has a proven record of achievement, dares to be different, lives every moment with passion, enthusiasm and excitement at work, with family, in the community and at play."
Mayor Jeannette Townsend says Wiesner's contract as Interim CAO is for a period of three months. "From eleven qualified applicants, Mayor and Council selected Mr. Wiesner's proposal unanimously," said Mayor Townsend in a written response to the Goat.
Valemount Council fired former chief administrative officer Anne Yanciw in early August. Yanciw was promoted to CAO in 2012. The previous council promoted Yanciw to CAO from her position of Deputy Corporate Officer on the recommendations of the former CAO of Vancouver, Judy Rogers, and the former CAO of Whistler, Jim Godfrey.
"The Village has recently completed an organizational review which will help guide the Mayor and Council and the staff going forward," said Mayor Townsend a press release this summer, the Village's only public comment on the dismissal.
The organizational review report was released publicly in June, saying Council was not in a good position to evaluate the performance of the current CAO because there were no clear expectations and Council had not yet identified a new set of priorities. The report by Jeff Bellinger of Nichols Applied Management said the only significant issue within the Village office was that the Mayor and CAO had not established a working relationship, which was significantly impacting the community.
The report made nine recommendations to Council, all around the position of CAO. The first six it said were "imperative" regardless of whether Council decided to work with the Yanciw or dismiss her: adopt a CAO Bylaw; adopt a policy and procedures for hiring, evaluating and terminating a CAO; review and revise the current CAO job description; establish a formal employment agreement for the CAO; accept the assessment in the report as information; and accept the report as one input to any evaluation it did on the Yanciw's performance. It made three more immediate recommendations including seeking legal and human resources advice, coming to consensus on Council's expectations of the CAO position, and making an immediate decision on whether to retain or dismiss Yanciw.
Neither a CAO bylaw nor a policy or procedures for hiring and terminating a CAO have been included in a public agenda to date, but a job posting is on this week's agenda for review by Council.