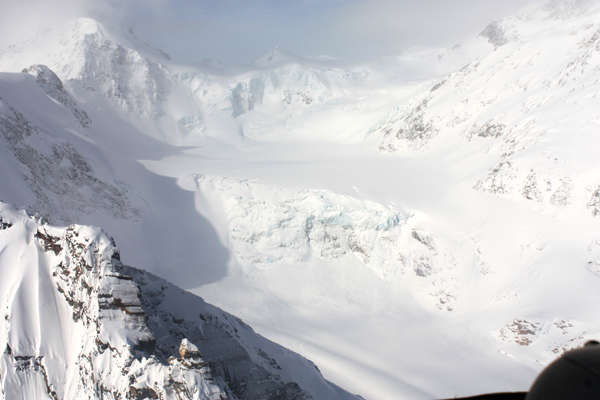 By Korie Marshall
The province has received the Master Plan submitted by Valemount Glacier Destinations for an all seasons resort near Valemount. An open house is planned for Nov. 4th as part of a joint public input process between the Ministry, the Regional District and the proponents.
The plan details a year-round ski and sightseeing resort in the Premier Mountains west of Valemount. The Ministry of Forests, Lands and Natural Resource Operations is responsible for the province's All Seasons Resort Policy, and the open house is part of the ministry's official approval process.
Representatives from Valemount Glacier Destinations held their own public meeting in Valmount in July, and outlined an ambitious timeline for their goal of opening ski lifts by Christmas 2016. That timeline may be delayed now, as they'd hoped to have the Master Plan accepted for review by the end of the summer.
The Regional District of Fraser-Fort George will also present the proposed amendment for the Official Community Plan at the Open House, and will be accepting comment on the bylaw. The project will also need zoning amendments.
The project has received broad support from area residents and the Village of Valemount, which has been reviewing options regarding a possible boundary expansion to include the resort base. A study on a possible expansion has not yet been completed.
The project reached a major milestone last winter with the confirmation of investment from Hunter Milborne and Greg Marchant, both of Toronto.
The open house is scheduled for Wednesday, Nov. 4th from 6 pm to 8 pm, at the Valemount Community Hall.
The master plan is available at www.valemountglaciers.com/master-plan/. The ministry is requesting comments on the final plan by Dec. 4th, 2015. Comments can be directed to Bill Hunter, Senior Manager of Mountain Resorts Branch, 510 – 175 2nd Ave., Kamloops BC, V2C 5W1 or email [email protected] See ad A7.