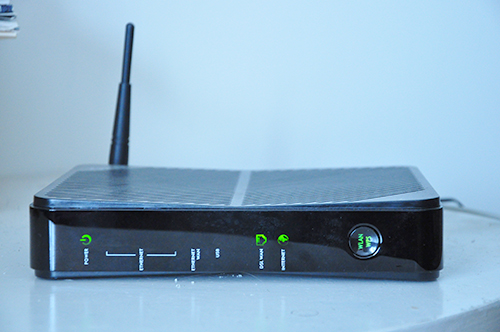 By: Laura Keil
The government has announced upgrades to areas with high-speed Internet access, but the Robson Valley won't see any benefits from this round of funding.
The Province is spending $2.5 million in upgrades as part of up to a $10 million investment by the B.C. Government that "will speed up and expand their Internet service and remove bottlenecks," a press release says.
The government says this investment fulfils the commitment made in the 2015/16 budget and is part of the Province's strategy to reach the goal of 100% high-speed connectivity before 2021.
When complete, ABC's expanded network will cover 13,500 square kilometres. The communities benefiting from the announcement include 92 Mile, Bear Lake, Beaverdell, Bridge Lake, Burns Lake, Fort St. James, Green Lake, Hixon, Horsefly, Lac La Hache, Little Fort, Lumby, Prince George, Quesnel, Rock Creek, and Sinkut.
"Many small, rural communities have challenges with connectivity," says Prince George-Valemount MLA Shirley Bond. "Connectivity is critical in today's world—whether you're running a business,
looking for a job, or trying to stay connected to family and friends."
The project will leverage LTE cellular technology to provide a wireless alternative to cable and ADSL broadband using licensed 3.5 GHz radio spectrum. This will expand the available service to the regions covered by ABC's network.
The Connecting British Columbia program is designed to help with issues such as 'last-mile infrastructure access' which is the connection from the main network line to the individual subscriber, often the barrier to expanding Internet service in rural communities.
Connecting British Columbia is administered by Northern Development Initiative Trust and covers the entire province. Eligible applicants are selected based on their project's potential to expand or improve Internet service to British Columbians in rural and remote areas.
"This project is going to mean significant improvements to service and reach in my community of Quesnel and across the North," says Bob Allen, CEO, ABC Communications Inc. "Residents and businesses are going to really appreciate what we're going to build here."
High-speed Internet is considered to be at least 5Mbps download speed and 1Mbps upload speed.
94% of British Columbians currently have access to high-speed Internet service.
To date, 190 First Nations communities now have access to broadband infrastructure, up from 85 in 2008.