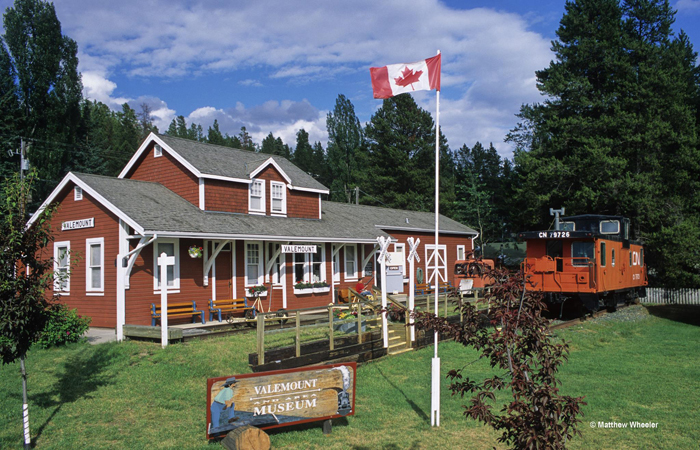 Submitted by Columbia Basin Trust
Six local cultural projects will receive funding from the Columbia Kootenay Cultural Alliance (CKCA) this year.
In partnership with the Columbia Basin Trust, CKCA announced funding last week for over 160 arts, culture and heritage projects within the Columbia Basin for the 2015-2016 season.
Under CKCA's Program 1, four Valemount projects will receive funding support through the Community Arts Council: Art Carson's Documenting the Yellowhead Road Camps ($2500); Wishbone Theatre's production Luckyville ($2000); and two projects from Valemount Arts & Cultural Society, the Fred Penner concert ($1500); and the Banff Mountain Film Festival World Tour ($700).
The Valemount Historic Society will also receive support under two programs: for a heritage major capital project it will receive $3575 for the caboose roof sealing project, and for a heritage major exhibition project it will receive $3000 for a new living room exhibit.
"Each year we look forward to seeing the list of projects that will bring such cultural wealth to our region," said Lynda Lafleur, Columbia Basin Trust Community Liaison, in a news release. "We have many creative, innovative and hard-working people in the Basin, and it's their visions and efforts that make our arts, culture and heritage sector so strong."
"We hope cultural organizations will start thinking about activities that will be happening between June 2016 and May 2017 and planning their applications now for the next funding cycle," said Jacquie Hamilton, Columbia Kootenay Cultural Alliance Chair.
CKCA funding helps individuals and organizations realize heritage projects and projects in all arts disciplines, including visual art, theatre, music, dance, media, literature and inter-arts. For the full list of funded projects, visit the CKCA website at www.basinculture.com or call 1-877-505-7355.