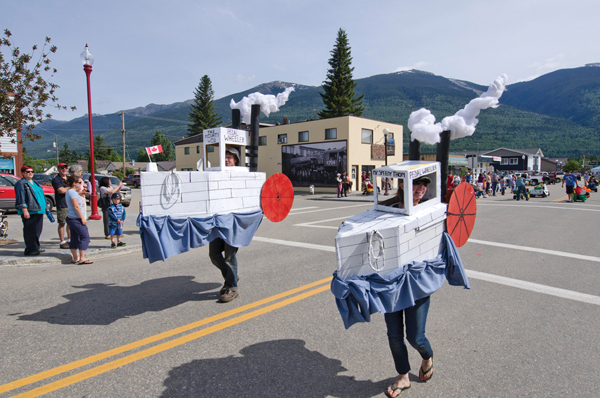 Submitted by
BC Government Caucus
The McBride Elks Lodge will receive $5,000 towards next year's Pioneer Days Weekend, June 17th -19th, 2016. The funding announced last week is from the province's EventHostBC program.
"It is great to see some of these funds coming to the Robson Valley," says Shirley Bond, Prince George-Valemount MLA in a news release last week. "Thank you to all the organizers and volunteers who work so hard to make sure that residents can enjoy special events and celebrations like Pioneer Days."
EventHostBC, launched May 8, 2015, is a one-time funding initiative intended to encourage and support community events that strengthen volunteer capacity for event hosting throughout the province. A total budget of $250,000 was allocated and is being distributed equally throughout the province's six tourism regions based on a first-come, first-served model. Eligible non-profit organizations were invited to apply for up to $5,000 per event.
The government says these events align with the current development of the province's five-year hosting strategy – a commitment to supporting communities and organizations in their efforts to make BC the destination of choice for sport and cultural events.
For a complete list of successful applicants from all regions, visit: www2.gov.bc.ca/gov/content/sports-culture/events-hosting.