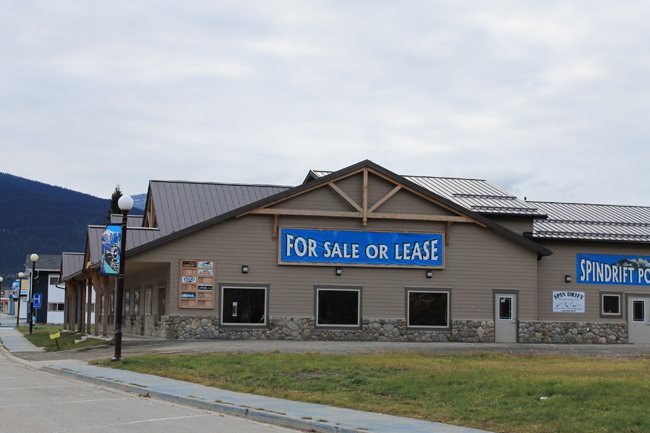 By Korie Marshall
The group pursuing a new location for the McBride and District Public Library and Valley Museum and Archives says they got one step closer to their goal last week, by purchasing the two empty lots adjacent to 521 Main Street.
Moving into the building at 521 Main Street has been the focus of expansion plans for the Library and Museum. The group announced on Monday evening the Valley Museum and Archives, with support from the McBride & District Public Library, purchased the two empty lots next door on Wednesday, July 15th.
Joel Zahn, chair of the committee established by McBride Village Council to look at options for a new library/museum, says the two lots were originally being sold as a package with the 521 Main Street building, and were in the original expansion plan as green space. Zahn says there is potential to build a new library on those two properties if the group is not able to purchase 521 Main.
"We hope that we won't have to do that as there will be considerable cost over and above what purchasing a pre-existing building would be," said Zahn.
The group says money for the purchase came from unrestricted funds generated through multiple fundraising efforts, and any funds designated specifically for the purchase of 521 Main Street remain untouched.
"We still have much work to do in order to acquire the building, but we are now that much closer to realizing our goal of an expanded and improved facility for residents and visitors alike," said Zahn in a press release. He says the purchase was only possible because of the support from the community and fundraising events. "Thank you to everyone who has demonstrated what it means to be from the Robson Valley!"