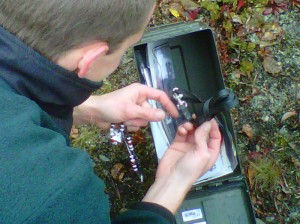 By Korie Marshall
The recent history of Valemountain Days, the Village's annual weekend-long celebration for almost forty years, has been tumultuous, and this year's celebration was officially cancelled in April. But there are still some of the traditional events happening this weekend.
Jamie Black is organizing a ball tournament, the Lions Club is running the concession, and there are plans for a beer garden. The Valemount Curling Club is also hosting a dance on the ice surface (there's no ice now) on Saturday night.
A street party atmosphere took over 5th Avenue last Friday, reminiscent of Valemountain Days, but was scheduled by local businesses to coincide with friends and family visiting for Grad 12 Grad.
A lack of volunteers in 2013 crippled Valemountain Days down to just one day, cutting out many of the usual events. But the community rallied, and 20 people showed up for the annual general meeting that fall, infusing the event with fresh ideas for the 35th anniversary in 2014. Volunteers brought the pageant back, and tried to start up a BBQ/smoker competition.
A lack of organizing volunteers again crippled the committee this past January, which announced it would cancel the event if more volunteers didn't turn out.
President Marie Birckbeck announced during public comment at a Valemount Council meeting that Valemountain Days would be canceled this year, and the Committee would not be accepting the funding they'd been approved for through Columbia Basin Trusts Community Initiatives Program.
"Going forward, the organization is still hopeful that there will be enough interest in resurrecting the festival for 2016," said Birckbeck in a recent statement.
Keep an eye out for other events coming up locally, like the Geocaching event at the Valemount Museum next weekend, as well as Canada Day celebrations on July 1st, the Canoe Mountain Rodeo on July 11th and the mud races on Aug. 1st, the Fishing Derby on Sept. 5th and the Mount Robson marathon on Sept. 12th. And don't forget the Valemount Farmer's Market all summer, every Thursday, starting June 18th.