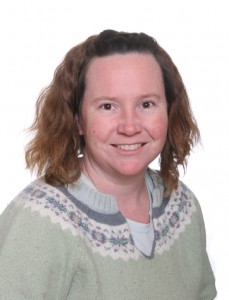 By Korie Marshall
Last week I talked about some big grant opportunities that are available, but I found out afterward that the one I was most excited about is much harder to get than it looks. And it didn't look easy.
June 17th is the deadline to apply for an infrastructure grant that is available through Western Economic Diversification Canada because of the upcoming Canada 150 celebrations. Darn it, I just did it again – it's not a grant at all. It looks like a grant, and if you read through the first couple pages of information on the website, you'd think it's a grant. But it's called the Canada 150 Community Infrastructure Program (not Grant) and number 21 in the list of 41 frequently asked questions (I have to wonder how they are frequently asked yet when the program was just announced, but that's another story) explains it's a "contribution." It explains that a contribution agreement means that you have to pay the full costs up front and complete the project, and then submit a claim according to your agreement. Then your organization will get the money. So if you don't already have the money, this program is not going to help you.
There are a whole bunch of other stipulations as well, like it's not for new construction, only for expansion if it is less than 30 per cent, some renovations may be covered. It kind of makes me wonder if the government might have had some specific projects in mind when it came up with this program.
Someone suggested to me that I read the reviews from the Vancouver Sun and the Globe and Mail before I get excited about any new announcements like this. Lesson learned. I didn't have the time to read through the fine print, and I expect most of us don't, which is why it is really great we have some local grant writing support. But even for a part time grant writer, it takes a lot of time to do the research and to make the connections with an organization it might work for. I hope I didn't get anyone unnecessarily excited about this program, but I do still hope one of our local groups can take advantage of it.
The other one I mentioned last week is the Canada 150 Fund – to help celebrate Canada's 150th anniversary. This one may still be useful, and it doesn't have a set deadline, but the first step is you have to call them. You can't look up if your idea might be covered. If you don't call them first, you can't apply. But if you have an idea and some time to dedicate to it, it may be worth a call, and I'd certainly be curious to hear from anyone who gives it a shot.
I think these two examples show how difficult it is to make use of many programs offered for non-profits. It's pretty much all coming from our tax dollars to start with, so I understand that they want to make sure the money is put to good use. Many of them are controlled or administered by provincial or federal government, which means they have a lot of people to answer to, so it is really hard for small communities like ours to have them recognize the things we see as priorities.
But there are programs we can have an impact on, because they are locally based. Sometimes they are from local organizations, like grant programs our Community Forests. Sometimes they are funded by investment proceeds, like Community Foundations and Trusts, which still might have started from tax dollars, but sometimes also from private and corporate donations as well. You can apply for a grant from the McBride Community Foundation Endowment Fund right now. I think Valemount is still trying to find people to sit on the committee for its Community Foundation. We have opportunities through a number of programs with Northern Development Initiative Trust and Columbia Basin Trust, and there are probably others I can't think of right now. And in Valemount, we've got a fairly unique program in CBT's Community Initiatives Program, because the whole idea behind that one is that the community – not the CBT – is supposed to decide how to spend it.
When we have a chance to have a say in how our money is spent, we really should take advantage of that voice.