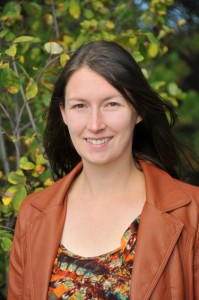 By: Laura Keil, Publisher
The loggers' events at Valemountain Days are one of the most popular for spectators. Anyone with gumption can strap on a pair of boot spikes and shimmy up a tree trunk as quickly as they can. Or balance on a log until they fly akimbo into the muddy pool below. Crowd-pleasers to be sure.
It's unfortunate that organizing this annual festival is inevitably more difficult and painful than the loggers' sports – with fewer people cheering them on. The Valemount Sports Day Committee President Marie Birkbeck says the festival is now cancelled for this year.
Some say board members have lacked experience; others say it's certain personalities; some say it's the fault of people in the past.
All the blaming obscures the real issue: putting on a 3-day festival is a lot of bleepin' work. That work is compounded when it relies on the blood and sweat of volunteers – especially those who are given big responsibilities while learning their job for the first time. Who do they turn to? Who's in charge here anyway?
Probably the biggest issue, in my view, is the need for leadership – leadership by someone whose job it is to run the event. Someone who's – gasp – paid.
We live in a different world than we used to. You can't just set up a hot dog stand. There are layers and layers of permits and insurance on every part of the event. Times have changed.
Huge kudos go to the recent batch of volunteers who have pulled off a festival that walk and talks like the festival locals have always known. But the workload behind the scenes is untenable for a band of volunteers rotating each year. Without a paid coordinator, I'm afraid this event will continue to flail.
A seasonal employee could perhaps be shared by other non-profits who need paid help but can't afford to have someone year-round. YORA, for instance, hires a coordinator to look after the marathon from the end of June to early September. Between Valemountain Days and the Mt. Robson Marathon, that covers off 8 months of part-time to full-time work.
The employee could be responsible for finding grants or raising money to fund their position, as is done at Kinnickinnickers, so I'm told.
So rather than burning out a group of well-meaning, hard-working community members to put on a single festival, why not put that energy towards a long-lasting solution, one that is sustainable and will ensure our amazing local festival continues unabated?
The Lions are having a meeting to discuss how to reform and continue Valemountain Days next Wednesday April 29th at 7pm at the Lions Hall.
Do you have any ideas on how to ensure the survival of our festival? At the very least, let's ensure that organizing this awesome event isn't a nightmarish version of the loggers' sports.