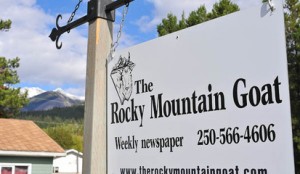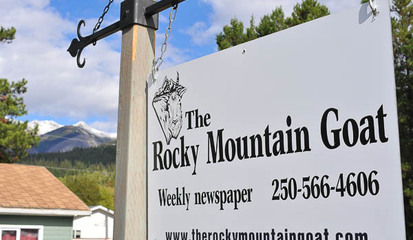 By: Laura Keil
Valemount and McBride's Rocky Mountain Goat newspaper has been honoured as the 3rd place winner of General Excellence and 3rd place in Best Front Page in our circulation category (up to 1240) in Canada's national newspaper competition.
The Canadian Community Newspapers Association and the Canadian Newspapers Association hold an annual contest where newspapers can apply for recognition in two dozen categories including editorial, news, design, community outreach and general excellence, among others.
This is the first time the Goat has been honoured in the competition since it became a member two years ago.
The weekly newspaper is also in the running for a General Excellence award at the BC and Yukon Community Newspaper Awards. The gala to announced the first, second and third winners takes place April 25th in Vancouver.
The Newspaper Excellence awards recognize excellence in editorial, news, graphic design, photography, and layout, among others.
"On behalf of the Goat team, it's an honour to be recognized as one of the top newspapers in Canada," said Publisher and Co-owner Laura Keil. "We are always striving for excellence and will continue to do so."
The Goat started as a 12-page newspaper in June 2010, the brainchild of Joseph Nusse who enlisted Laura Keil, a recent journalism school grad, as editor and business partner.
In 2011, Keil took over management of the newspaper while Nusse remained invested but outside of daily operations.
In 2013, the Goat hired Korie Marshall as full-time Editor and Keil took on more responsibilities as Publisher and Sales Rep. The same year, the Goat hired Alison Kubbos, a professional illustrator, who took on graphic design and later administrative duties when existing admin person Linda Goodell retired.
Most recently the Goat has hired Frank Green, a reporter based in McBride.
The Goat is one of just a handful of independently owned newspapers in B.C.
Over the years the Goat has had many contributors and staff members that have contributed to its success. We thank everyone who has invested their time and energy into making the Goat run smoothly as well as into something people pick up each week.