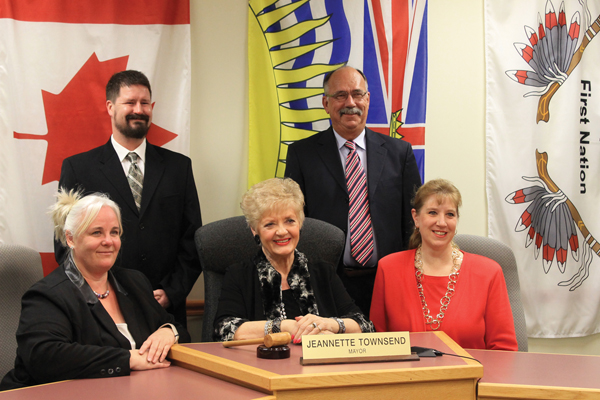 By: Korie Marshall
Valemount Council held a special meeting on Monday Feb. 16th to authorize an organizational audit, and begin amending the Five Year Financial Bylaw to include up to $20,000 for the audit.
A report from staff on the special meeting agenda says the financial plan provides the expenditure authority for local government, and expenditures may not be incurred unless they are provided for in the current year's financial plan. Both the Community Charter and the Local Government Act require a process of public consultation before a proposed financial plan is adopted. The financial plan can be amended at any time, but Council must adopt an amendment bylaw before any contract for services can be signed.
Council plans to authorize up to $20,000 for the organizational audit, to be transferred from general surplus. General Surplus as of the 2013 audited financials was $792,596, including reserved surpluses for paving, a new cemetery, 2014 deferred small community grant, 2014 capital projects, 2014 required surplus and 2015 required surplus, leaving $237,105. Transferring up to $20,000 for the organizational audit will leave just over $217,000 for future projects and emergencies.
Mayor Jeannette Townsend said it was too premature to comment yet as to why Council called for the audit or why the rush.
Council authorized advertising on the Village website to invite written comments from the public on the proposed amendments by 4:30 pm Tuesday, Feb. 17th 2015, the day following the special meeting.
Council also authorized staff to proceed with issuing a request for quotes for organizational audit services, as per the village's procurement policy. The Village updated it's procurement policy in late 2013, in part to address a binding trade agreement between BC, Alberta and Saskatchewan which came into effect starting in 2010. The review was prompted by a letter from a local resident and business owner asking that a "buy local" policy be implemented, but the New West Partnership Trade Agreement does not allow that. The agreement is binding on government and public entities in the three provinces, and defines certain price thresholds for projects that must be fairly advertised and awarded, according to principles of transparency and non-discrimination. It requires that tenders and requests be advertised on a provincial website, and also means governments are not allowed to give preferential treatment to local residents.
Council passed first and second readings of the amendment to the financial plan at the special meeting on Tuesday, and has called another special meeting for Thursday, Feb. 19th at 7:00 pm for third reading. If the amendment passes third reading, it is expected to be on the Feb. 24th regular meeting agenda for forth and final reading.