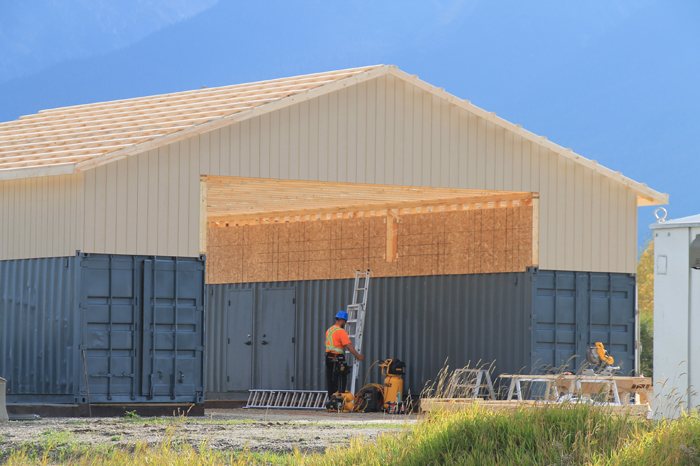 By: Korie Marshall
Property values are increasing overall throughout the Prince George assessment area, but some more than others. And recent improvements to BC Assessment's online services mean you'll be able to compare properties more easily.
More than 78,000 property owners throughout Prince George and the surrounding communities should have received their property assessments for 2015 in early January, says BC Assessment.
"Most homes in the area are worth more in value compared to last year's assessment roll," said Geoff Radtke, Deputy Assessor with the North Region. "Most home owners in the Prince George Assessment Area will see changes in the 0 to + 15 per cent range."
The average value of a single family residential property in McBride increased by about 8.5 per cent to $141,000. In Valemount, the increase was smaller – about 4.5 per cent to $160,000. The largest increase in the region was Granisle, up 27 per cent to $70,000. Only two areas dropped slightly: Burns Lake and Fraser Lake, both around one per cent.
In McBride overall, property values increased 3.9 percent to a total value of $78 million. Commercial property increased only 1.6 per cent to $32.2 million, while residential property increased 5.5 per cent to $40.4 million.
In Valemount, total property values were up 0.2 per cent to $131.7 million. Total residential was up just 0.02 per cent to $79.9 million and commercial was up 0.4 per cent to $48.6 million.
Overall, the Prince George area's assessment roll increased about $586 million to $17.122 billion this year. A total of almost $201 million of this growth includes subdivisions, rezoning and new construction, says BC Assessment.
In late December, BC Assessment launched a new version of e-valueBC, its free service that allows the general public to search, check and compare properties online from across the province. Improved navigation, an interactive map and addition of street-front imagery of some properties are among the new features.
Also new for 2015, BC Assessment says it has updated its customer service standards which include commitments to be open and transparent, fair and accurate, timely and accessible, knowledgeable and respectful, and innovative and collaborative.
"Our service commitments and standards clearly indicate the level of service that you can expect from BC Assessment and ensure we focus on customer needs as we continue to deliver excellent service," said Radtke in a release.
Property owners who think their assessment does not reflect the market value as of July 2014 have until Feb. 2nd to submit an appeal to be reviewed by an independent panel. Property owners can contact BC Assessment toll-free at 1-866-valueBC (1-866-825-8322) or online by clicking "CONNECT" at www.bcassessment.ca.