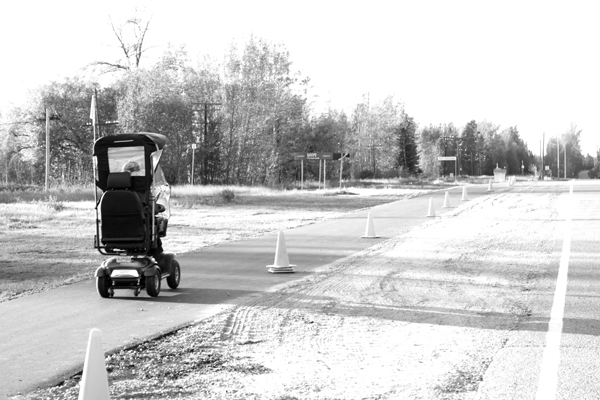 By: Korie Marshall
Nearly three-quarters of Canadians living with Alzheimer's disease are women. It's an eye-opening statistic, but it's not news to the many Robson Valley families whose lives have been altered by the dementia journey.
"Women represent 72 per cent of Canadians living with Alzheimer's disease," says Leanne Jones, the Alzheimer Society of BC's Support & Education Coordinator for the Robson Valley and the Northern Interior & Skeena in a release.
"They could be your mothers, wives, sisters, grandmothers or friends."
January is Alzheimer Awareness Month. The society's annual campaign aims this year to inform women in their 40s and older about the warning signs of Alzheimer's disease and other dementias, brain health and how the programs and services of the non-profit Alzheimer Society of BC can help. More women than men are living with Alzheimer's disease because they live longer and age is a significant risk factor, Jones says. The risk of dementia doubles every five years after age 65.
Women also account for 70 per cent of family caregivers. "The disease takes a tremendous toll on these women who eventually provide round-the-clock care. The burden is especially high for women raising families and holding down jobs." Though women are disproportionately affected, Alzheimer's disease and other dementias affect everyone, Jones points out.
More than 70,000 people in BC face dementia. Dementia-friendly communities help people with dementia feel included and supported in the places they work, live and play. Another initiative of the Alzheimer Society is to help provide the tools, education and information to community members, to help them create dementia-friendly communities. Hollie Blanchette, Councillor for Valemount and Local Health liaison, invited Council and senior staff to a meeting with the Society on Jan 26th, to start making Valemount dementia-friendly.
"We can support people to live in their community longer and in a much healthier way," said Blanchette in the invitation. "Small actions result in big changes and create better municipalities."
The 72% Awareness Month campaign kicks off in January but local families living with dementia can receive assistance year-round, says Jones. She can be contacted at 250-564-7533 (toll-free 1-866-564-7533) or [email protected]
10 warning signs for Alzheimer's disease
or other dementias
1. Memory loss that affects day-to-day abilities
Forgetting things often or struggling to retain new information.
2. Difficulty performing familiar tasks
Forgetting how to do something you've been doing your whole life, such as preparing a meal or getting dressed
3. Problems with language
Forgetting words or substituting words that don't fit the context.
4. Disorientation in time and space
Not knowing what day of the week it is or getting lost in a familiar place.
5. Impaired judgment
Not recognizing a medical problem that needs attention or wearing light clothing on a cold day.
6. Problems with abstract thinking
Having difficulty balancing a chequebook, for example, or not understanding what numbers are and how they are used.
7. Misplacing things
Putting things in strange places, like a dress in the refrigerator or a wristwatch in the sugar bowl.
8. Changes in mood and behaviour
Exhibiting severe mood swings from being easy-going to quick-tempered.
9. Changes in personality
Behaving out of character, such as becoming confused, suspicious, or fearful.
10. Loss of initiative
Losing interest in friends, family and favourite activities.
For more information, visit www.alzheimerbc.org.