By Fran Yanor, Local Journalism Initiative
---
If keeping busy, having purpose and staying socially-connected protect against cognitive impairment, as some studies suggest, Lynn Jackson is an undisputed anti-dementia champ.
"This last week was very busy," the former emergency room nurse said from her Vancouver home. "Every day I had a Zoom, or a Skype, or some sort of video conference with a different organization. So that was good."
Currently collaborating with scientists from four Canadian universities on a cross-section of projects to improve quality of life for people with dementia, Jackson has an unique perspective in hot demand with researchers: she has early-stage dementia. Ever the high achiever, the 65-year-old Jackson has somehow flipped a harrowing diagnosis and life-long neuro burden into another flourishing new career for herself, this time as a thoughtful, articulate spokesperson for those living with dementia.
But the path that led her past self to the woman she is now, was far from smooth.
Before her diagnosis in her early 40s, Jackson endured a decade of troubling behaviours that she struggled to rein in to keep from ruining her career and personal relationships. Crying jags, angry outbursts, sporadic disorganization and loss of words and trains of thought, general fogginess, pressing fatigue and erratic memory lapses plagued her with escalating frequency and intensity until she finally sought help from a doctor. Even then, it was another couple years before she got a formal diagnosis of frontotemporal dementia and she learned all her behaviour, memory and energy challenges were due to shrinkage in her frontal and temporal brain lobes.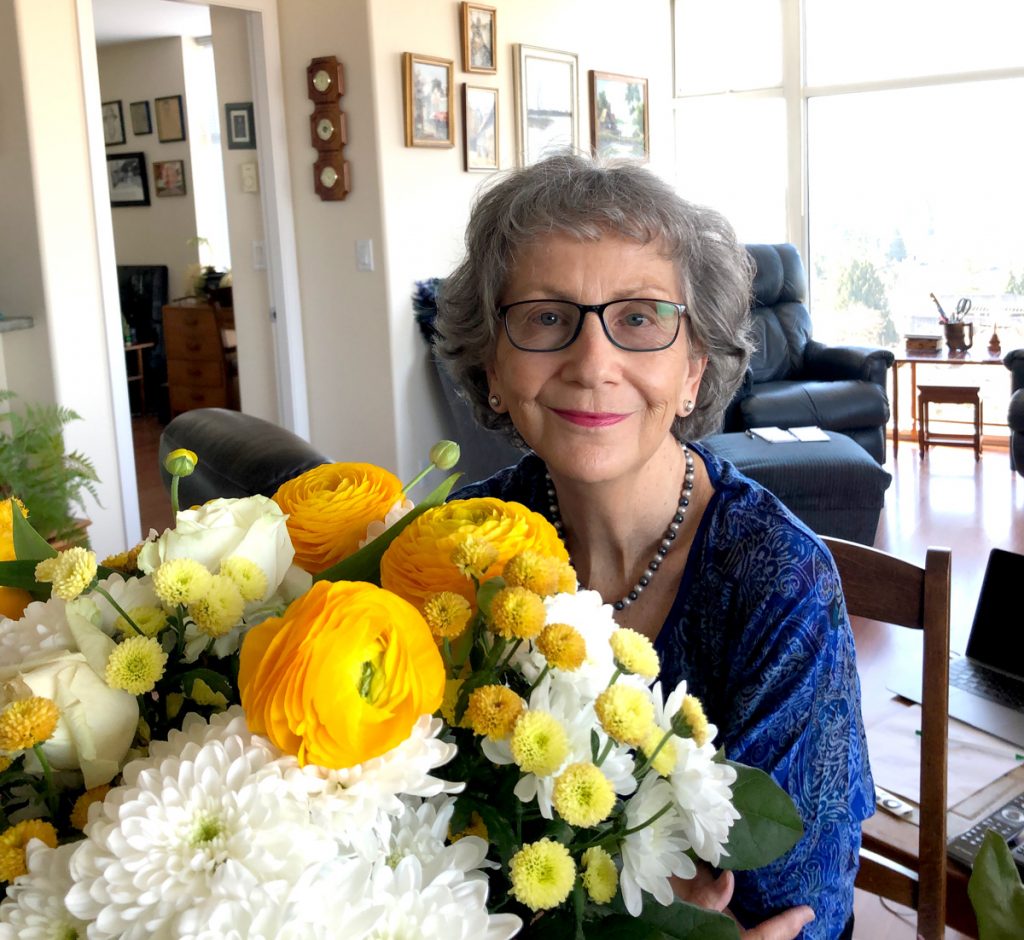 At first, she was unfazed by the diagnosis.
"I could not have cared one way or the other," Jackson said in a 2002 presentation. "I was in what I refer to as 'Dementia Land.'" Apathy can be a symptom of dementia.
Once she began a program to combat her apathy and behaviour issues, she gained back her energy and cognitive faculties. With that came the realization of the horrendous implications of having dementia.
"I felt very depressed, and went in and out of denial, grief, disbelief and anger," recalled Jackson in her presentation. "Until, finally, some form of acceptance that I have now for my disease."
About 500,000 Canadians have been diagnosed with dementia, 72 per cent of whom are women, costing the healthcare system an estimated annual $10.4 billion, according to the Alzheimer Society of Canada.
Fast-forward 18 years through a stream of other challenges and accomplishments, and present-day Jackson has embraced many best practices for a person living with dementia.
According to a study published in the Journal of Alzheimer's Disease, physical and intellectual activities build brain and cognitive growth. Prior to COVID-19, Jackson exercised every day and attended several different group classes, including a laughing yoga class (which, she recently did via livestream in her living room). These days, she walks outside everyday, around the neighbourhood, or on errands. "Listening to great music, with headphones, on while walking, is helping me get through this time," she said.
So has maintaining a consistent schedule. "Especially for people with dementia (it's important) to keep on track so you can keep functioning well," said Jackson, who tries to get up and go to bed at normal times.
"Predictability and regular routine help a person living with dementia to orientate to place and date and time," said Carly Gronlund, provincial coordinator, program development, for Alzheimer Society of B.C. The rapidly-changing pandemic environment can cause additional disorientation and anxiety, Gronlund said.
"If you don't have a routine," said Jackson. "Then you get out of line and tired. It doesn't work as well."
Maybe, but Jackson's personal responsibilities would be onerous for anyone.
"I have my days, let me tell you," she said.
Prior to her father's placement in long-term care three years ago, Jackson looked after both her parents at home. Her dad had Lewy Body Dementia and died more than a year ago. She continues to care for her mother who recently developed congestive heart failure and is exhibiting memory issues as well.
"I don't know what she's remembering and what she doesn't," said Jackson. "That can add some dynamics to our living arrangements and I get frustrated with that."
With the restrictions of COVID-19, their home cleaning service has stopped, almost all in-person meetings and activities have been curtailed, and cabin fever has set in.
"Sometimes I feel like it's all too much for me too, but I think I think a lot of people feel that," said Jackson.
"I've got a lot on my plate," she added.
"A big conversation we have with caregivers is about taking care of themselves," Gronlund said. "They have to take care of themselves so that they can continue to take care of the person living with dementia."
One thing that pulls Jackson through the rough spots is purpose. "Each day, I make myself a list of things to do, whether it's a big chore or a little chore," she said. "So I feel like I've accomplished something."
As for social engagement, Jackson's resources are rich.
"I get my access to my cohorts with different committees that I'm on," she said. "So I get to see them via video link." Beyond those, she also counts six people as her best friends and many more she could call on if needed.
It is accepted theory that social connectedness wards off depression, and as an editorial in the Journal of Neurology, Neurosurgery & Psychiatry in 2012 noted, depression is increasingly considered a precursor, or risk factor, for dementia itself.
So perhaps equally important to sustaining a regime and putting purpose in each day, is holding hope. "Just knowing that tomorrow is going to be a better day," Jackson said. "Or if it's not tomorrow, it will be the next day, but it will be better."