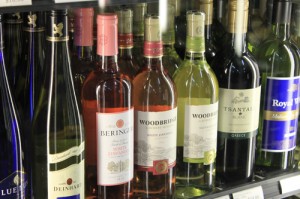 Submitted by BC government
The BC government has outlined new details for the rollout of the province's new rules around liquor sales in grocery stores which will begin in spring 2015.
"Shoppers told us they wanted to be able to grab a bottle of wine along with their evening groceries on their way home from work – and this framework fits the bill," says Parliamentary Secretary for Liquor Policy Reform John Yap.
Aligning with Yap's recommendations and feedback from British Columbians throughout the Liquor Policy Review, liquor stores may set up inside grocery stores under a "store-within-a-store" model as is currently allowed in some other provinces.
In order to be eligible, grocery stores will need to have approximately 75% of their sales coming from food products and must be a minimum of 10,000 square feet. Grocery stores will have the opportunity to co-brand with liquor stores – regardless of whether the liquor store is physically in the grocery store – and there will be no minimum size requirement for liquor retail stores set up within grocery stores.
The grocery model will not apply to general merchandise stores or "big box" stores, nor to convenience stores.
Consultations with grocery stores, owners and the industry will continue to inform decisions, as the Province works to finalize the made-in-B.C. grocery model.
Details on wholesale pricing and grocery stores selling B.C. wine off the shelf are expected in the coming months.