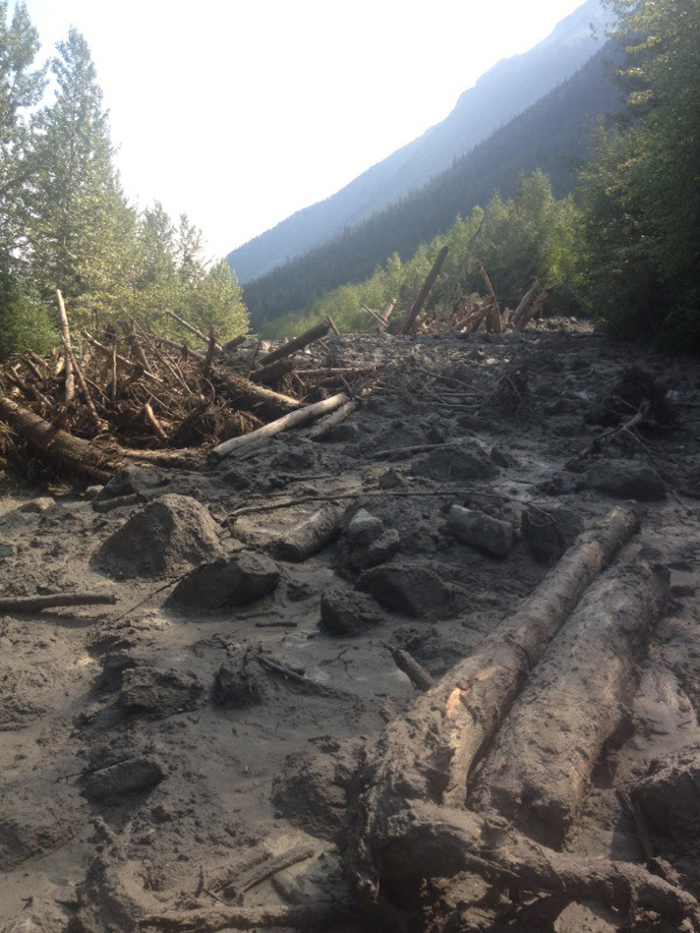 A man who has been squatting down the west side of Kinbasket Reservoir has been shot dead and a woman injured after a shoot-out with RCMP.
An armoured police vehicle and police helicopter have been in Valemount for a few days. Local RCMP confirmed last week they were actively looking for John Buehler, after he didn't show up to court on Sept. 4th. Buehler was known to be camping illegally down the West Canoe road with his daughter.
The Independent Investigations Office, a police watchdog, announced last night they have sent investigators to the area south of Valemount. The IIO is called after a police-involved incident involving a death or serious harm.
The release from the IIO says the RCMP reported that Emergency Response Team officers were involved in a shoot-out with a man around 7pm on Wednesday night. A man died at the scene after he was shot; a woman was also shot and is in hospital. No word yet on the severity of her injuries. Five investigators, including a forensic specialist, were sent to Valemount, and are expected to arrive this morning, Thursday, Sept. 18.
On Sept. 4th in Valemount court, Judge S. Keyes issued an unendorsed warrant for John Robert Buehler after he failed to appear in court on a number of charges stemming from a stand-off with RCMP on June 19th. The matter was called a number of times that day, and provincial crown prosecutor Geoff McDonald told the judge he was sending RCMP to see if Buehler was stuck down the West Canoe Forest Service Road, as he was known to be camping there, and may have been trapped by a recent washout of a bridge near the 10 kilometer mark. McDonald confirmed at the end of the court day that police had been able to reach the spot where Buehler had been camping, and his daughter's vehicle was there, but Buehler was not.
The charges stemmed from when Buehler was camping illegally at another site close to Valemount. Police had received complaints about six aggressive German Shepherds belonging to Buehler blocking access to recreational trails. The stand-off ended peacefully and the dogs were seized temporarily. Firearms were also seized. Buehler had also been storing food and other supplies in one of the trail association's equipment sheds.
The Vancouver Sun is reporting that RCMP Insp. Ed Boettcher says police were maintaining a stakeout of a cabin on Kinbasket Reservoir on Wednesday after receiving a complaint that a man and woman were living there illegally. When some officers came to relieve their colleagues on the watch, the man and woman spotted them and the man fired shots. Boettcher says police returned fire and the man, who was wanted on several unendorsed warrants, was killed while the woman was injured and taken to hospital. No police officers were wounded, and two rifles were seized from the scene.
Owen Court, spokesperson for the IIO told the Goat via email an update may be issued later today.
Check next week's edition of the Rocky Mountain Goat News for the full story.