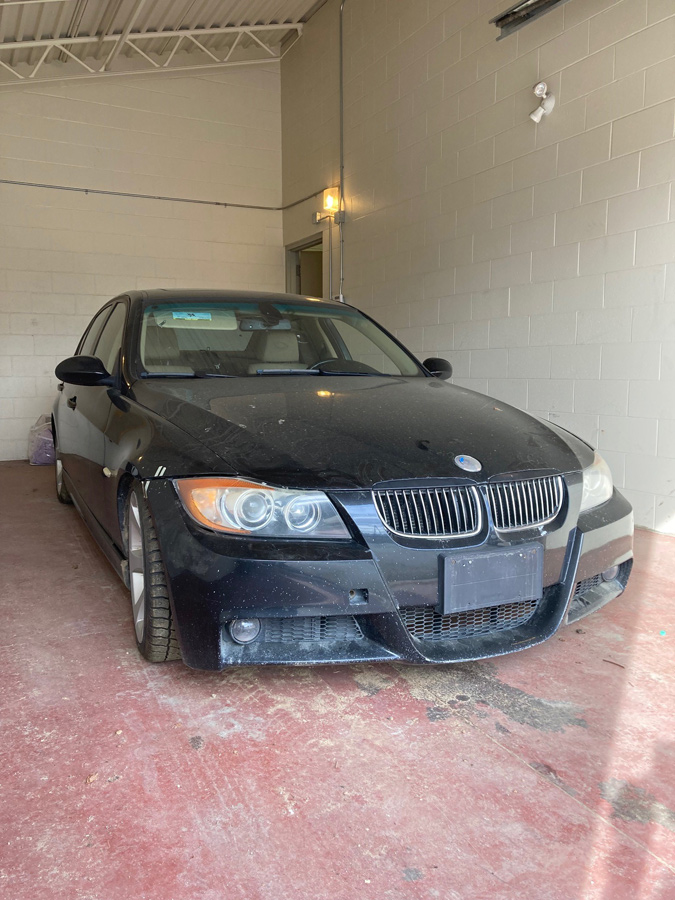 By Const. Steve Roney, Valemount RCMP
On April 18, 2021, a member of the Valemount RCMP was conducting patrols in the area of Highway 5 and Camp Creek when he saw a black BMW associated to a local prohibited driver. Police attempted to stop the vehicle, but it fled at a high rate of speed. Police didn't initiate a pursuit to avoid endangering other motorists. This vehicle was known to have previously fled from police both locally and in other jurisdictions as well. Additional resources were deployed, and the abandoned vehicle was located in a remote area off of Cranberry Lake Road.
The two occupants, a local male and female, were later located and arrested. They were found to be in possession of suspected methamphetamine, packaging materials associated to drug trafficking, and prohibited weapons.
The subsequent investigation resulted in the seizure of the black 2006 BMW 325i by the British Columbia Civil Forfeiture Office on September 8th, 2021.
In other words, the car now belongs to the Government of British Columbia where it will be liquidated through an auction. The owner has forfeited ownership permanently. The vehicle was forfeited because it was instrumental to the commission of a criminal offence. In this case, flight from police.
The Valemount RCMP would like the community to know that while criminals can sometimes avoid criminal liability for their actions, the police will work with the Civil Forfeiture Office to permanently seize their crime-related property whenever possible. The police's partnership with the Civil Forfeiture Office is effective, and the Valemount RCMP won't hesitate to refer future offence-related property for seizure.