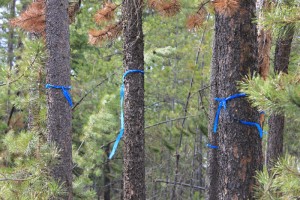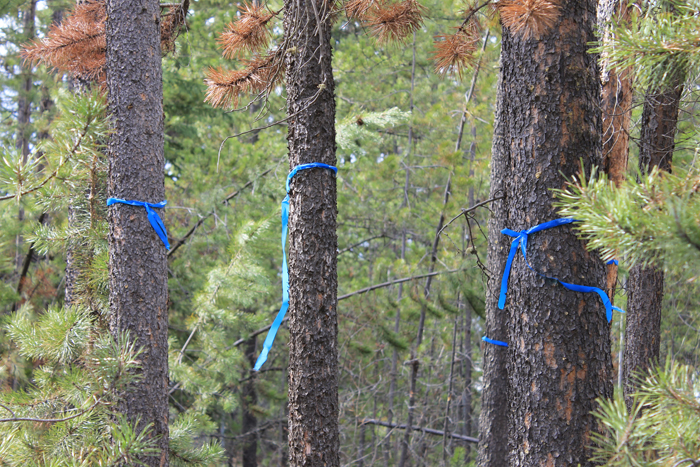 Council is giving the owners of 202 Ash Street until May 30th to deal with hazard trees.
The 60 acre property near the centre of Valemount is heavily covered in pine, many of which are dead or dying from mountain pine beetle. Village staff accompanied a certified arborist onto the property in January to assess the trees posing danger to residents, power lines and other property.
Anne Yanciw, Chief Administrative Officer for the Village, says the recommendation from the arborist was to address the hazard trees around the perimeter of the property based on the consequences of them falling on property, power lines, roadways, etc. She says 105 dead pines are in the highest risk category, and a total of 243 have been flagged for removal.
The Community Charter requires the municipality to give the property owner 30 days notice. Council agreed at last week's meeting to advise the property owners the hazard trees must be removed by May 30. If they are not, and if the owners don't request Council reconsider, the Village can authorize the work be done with the costs charged to the property owners.
Yanciw says the property owners have been notified a number of times through the process of the Village's intentions, but have not responded.
The property owners had been recorded as Lewis Holdings Ltd. The property is currently listed as "sold" on Valemount Real Estate's website. It had been rumoured the property was of interest to GITC, but no one from the company has responded to our inquiries by press time.