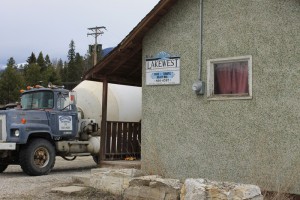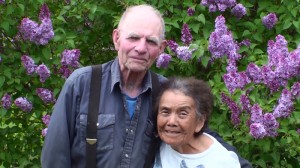 Lakewest Enterprises, named for one of their gravel pits on the west side of Kinbasket Lake, has closed its doors after providing the community with gravel and concrete for almost 35 years.
Morgan Tinsley says his dad Ted and Uncle Bill started providing gravel and backhoe services and mixing concrete back in the early 1970's, as the Tinsley Brothers. In 1995, Bill and Ted split the company, Ted continuing with the concrete and gravel, and he still owns 100 per cent of the company, despite retiring a few years ago. Morgan, his wife Kittie and brother Art have been working with the company for years.
"It wasn't an easy decision," says Morgan. "The community has put food on our table, and that is appreciated."
He says the family has always tried to be a part of the community, giving to local fundraisers and events; he says they have tried to treat everyone fairly with the same pricing for every customer.
Morgan says the company has been in decline since the mill shut down, and the road bans in Valemount last year didn't help. The company closed its doors for good April 15th, but the business is for sale, and he hopes someone will still buy the complete business, with all the assets, rather than selling off the equipment and property separately.
"We thank everybody that has supported us and tried to spend their hard-earned money to keep us afloat," says Morgan. "Ted and Emily wish me to thank everyone."