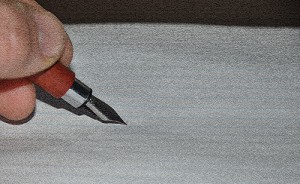 Letter to the Editor:
After the last regular council meeting on April 22nd, it is apparent that there needs to be more clarification around the requests to council to waive user fees for village buildings.
First, the Valemountain Days committee deserves a big THANK YOU for time, effort and energy in preparation for this year's events. There is only value and benefit to our community from events like these, from a volunteer base that is recognizably small. You are the colorful fabric of our community.
We did not realize by denying the request to waive fees and charges for the community hall, that this would become such a political move that has incensed some people and created an 'us and them' scenario. Hopefully this will help see the reasoning for our decision contributes to the big picture of all our community members, it was not an attempt to undermine any particular group. It is simply change.
Inheriting the renovations of the community hall in 2011, as a new council, we recognized that in order to pay for basic infrastructure cost (not including upgrades) revenue needed to be generated in the form of fees and charges instead of increased taxes. It was discussed in our strategic planning and it has been hard to pull the trigger on, by saying 'no' to requests to waive those fees and charges.
This year's decision to tax exempt non-profits, ie; Curling Club, Lions Club, and the Legion, single handedly saw the taxes of every resident increase by 0.66%. This was the tipping point.
Where do you draw the line? If there are not budgeted funds in order cover such requests as rental fees of
community buildings, how do we as your council live up to being fiscally responsible for the entire community? For those who may not be interested in participating in certain community run events?
This is where we, as the village, are best serving community events in ways of in-kind donation of our public works staff and in participation. Especially when we are lucky enough as a community to have other funding sources such as the RDFFG Grant-in-Aid program, our yearly CBT Community Initiative Program and other CBT funds, NDIT and the position we contribute funds for, in partnership with NDIT and the Community Forest; Valemount's grant writer.
It is important to recognize the contributions present and past councils have had in community events, financially and in-kind and also realize that life is dynamic and changes happen everyday; it allows us to have gratitude when we are given things and a sense of ownership to work towards the success of our projects.
It feels like the point of council supporting Valemountian Days and its roots was lost. We agreed to offer our public works to help see the weekends success. We also suggested alternative funding opportunities. If there had not been other financial support from other groups in town, it could have been a different conversation. But is dollars the only recognizable contribution?
If free public building use is the desire of the majority of Valemount's residents, the price tag needs to be discussed in budgeted and/or tax terms; anything is possible if the support is there.
Dallas Bullock
Village of Valemount Councillor