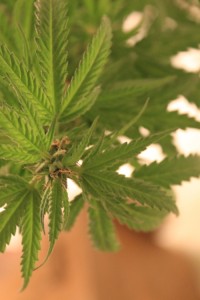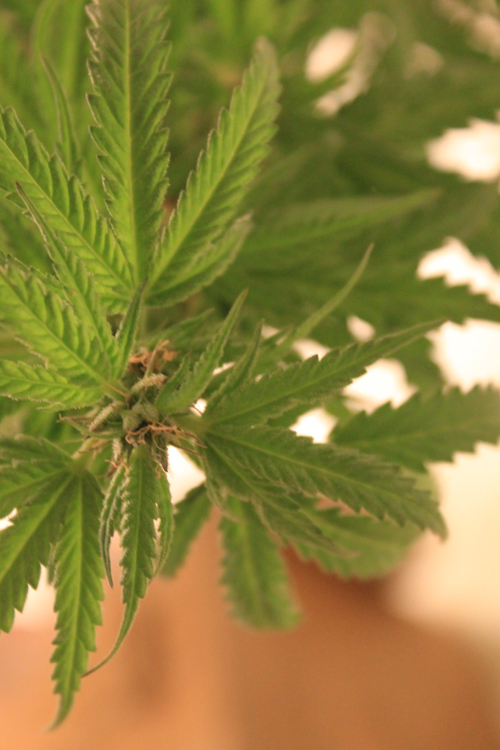 By Korie Marshall
The Regional District has passed third reading of the zoning bylaw that will require a minimum of 640 acres to grow medical marijuana, but Director Andru McCracken says there was by no means a consensus.
The bylaw is intended to regulate the location of certified medical marijuana production facilities, required by the new federal Marihuana for Medical Purposes Regulation (MMPR), to industrial and large parcel agricultural areas. The board of the Regional District of Fraser-Fort George voted in January to amend the draft bylaw to increase the parcel size for agricultural areas from 16 hectares (40 acres) to 259 hectares (640 acres) or larger, which McCracken notes are only a few pieces in the district. A smaller lot could still be approved, but would require a public hearing.
"This is an industrial product, an agricultural product," says McCracken. "There has been some fear of it, some association with organized crime, and I think there have been some really bad experiences in Prince George," he says, but he thinks 40 acres is big enough, especially with the setbacks that are required. The bylaw requires a 60 meter (200 feet) setback from the side and rear property lines, and a 90 meter (300 feet) setback from the front.
"I don't want to become goal tenders in front of the federal government, who are already doing as much as they can to exclude as many people as possible. This is an opportunity for small businesses, endorsed by the federal government," says McCracken. He says he thinks it may be a mistake to put up one more potential barrier, but the board agreed to pass third reading rather than have no regulations.
Directors Warren Wilson and Kevin Dunphy were quoted by 250 News last week with similar concerns as McCracken. They both agree that it should be seen as a business and job creation opportunity, that we need to start looking at medical marijuana differently from illegal operations and stop putting up more barriers. But other directors did not agree.
"We were nowhere near consensus as a board, and the idea was let's pass what we've got," said McCracken. "No one wants to see this completely unmanaged."
The board did however strike a committee to look at what might be changed in the new bylaw, including potentially treating different areas of the district separately. McCracken says that because there are such distinct experiences between Prince George, and for example Valemount, they could potentially zone differently for Area H than for right next to the city.
There are currently 12 companies registered with Health Canada to provide medical marijuana under the new MMPR rules, listed on the federal website.
Under the old Medical Marihuana Access Regulation, patients could grow their own medical marijuana or have a designated person grow it for them. These grow-ops were unregulated, and the licenses were set to expire by April 1. However a federal court judge granted an injunction last week that will allow users and growers under the old system to continue while a challenge to the constitutionality of the new MMPR regulations goes through court.