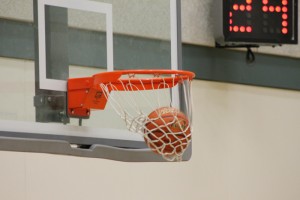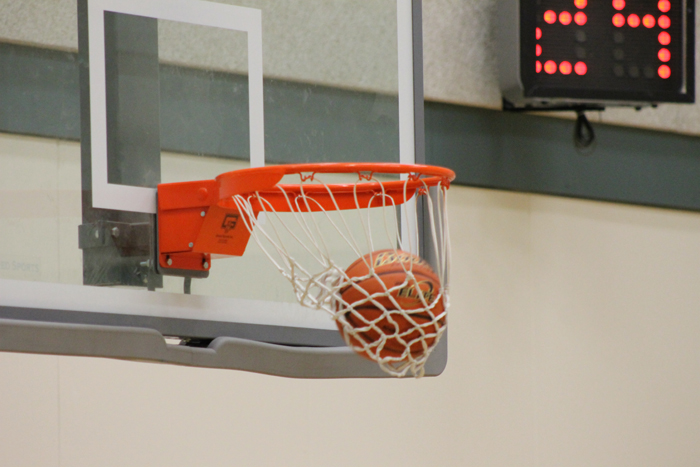 By Korie Marshall
Coach Tim Nusse says the Senior Girls basketball tournament Feb.1-2 at Valemount Secondary wasn't just another weekend tournament. He says watching Game 12 was the equivalent of watching a provincial championship game.
Attendance at this tournament was by invitation only, and the purpose was to match strength teams from the seven athletic zones at the single A level of competition. Single A schools in the province are ones with 80 or less girls total in grades 11 and 12. Results from the Cross Zone tournament provide comparative data to help assign strength rankings for berths at the Provincial Championship. Provincials will see 16 teams compete on the first week of March.
Because Valemount offered to host this tournament, providing a central locations for the teams to travel to, our local team made up mostly of Grade 9 students got a place in the tournament.
Final results from the 12 game tournament leave Kelowna Christian at the top (entered ranked third in the province); Cedars Christian in Prince George second; Bulkley Valley Christian in Smithers third (entered ranked eighth); followed by Charles Bloom in Lymby, Fernie, Fort St. James, and Saint Anns in Kamloops. Valemount finished eighth with some impressive scores against some of the highest ranking schools in the province – 85-19 for Kelowna Christian, 74-32 for Fort St. James (ranked 13th before the tournament) and 65-31 for Saint Anns.
"The exposure of Valemount's young team to the intensity of this high, senior, level of competition will help the team be more competitive," says Nusse. Their next tournaments are Feb. 14 and 15 at the Junior District Championship in Prince George; and Feb. 20 to 22 at the Senior Girls Zone Championship in Bella Coola.
Nusse says watch for this talented young Valemount team to make a bid for a provincial berth next year as Grade 10's, and in the two following years.
This slideshow requires JavaScript.