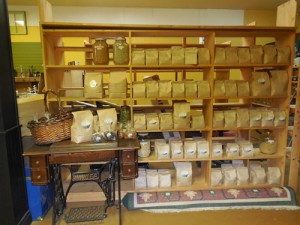 By Korie Marshall
Wilde Mountain Trading Company recently opened in McBride. Even more recently, the store has moved so proprietors Paul and Tammy Wildeman can offer even more services to local residents and visitors.
Now open at 246 Main Street in McBride, the new location offers quality home cooked meals with a changing menu posted on blackboards. It still offers natural and locally made products like candles, cosmetics and preserves. Locals say the lounge-style seating, round wooden table and seating for a group gives the shop a warm eclectic feeling with a bistro vibe.
Paul worked away from the valley for 20 years while Tammy stayed in McBride with the family. They are hoping this new endeavor will allow Paul to stay home, while the family provides a good service to residents and visitors. Hours for the store are still subject to change, but for now, the store is open from 8 am to 9 pm daily.
This slideshow requires JavaScript.