Submitted by: Elsie Stanley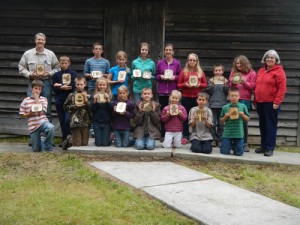 The 70th year of Robson Valley Junior Academy has come to a close and to celebrate a reunion will be held August 16-18.
In the spring of 1943 families and workers drove from Rocky Mountain House, AB, to build Lamming Mills, an Adventist logging and mill camp at the very end of the road, about 500km away. The church at McBride began with 32 charter members. The intrepid pioneers had Christian education as a high priority, and had a school ready by September.
Current members of the church at McBride, Walter Martens and Sarah (Martens) Simanton, Glen Stanley and Dorothy (Ganz) Schafer were part of the enrollment that first year.
For 15 years the school was a public school with Adventist teachers and Bible classes, and then Lamming Mills Junior Academy began for grades 9 and 10 in 1958, followed soon by all the grades becoming church school. When the school moved to the new location on Lamming Pit Rd., it was renamed Robson Valley Junior Academy.
Perhaps the most notable thing about this 70- year-old school is that for more than 40 of those years no tuition has been charged to church families. Parents are encouraged to support the Combined Budget and a percentage of that giving goes to the school. Government Aid has been part of the program for recent years.
In 1960 the church reached a membership high of 190. Currently, about 80 members meet for Sabbath School and church.
This year 15 Pathfinders, helped by teacher Jan Gordon and aide Cheryl Lipke, followed in the footsteps of 55 years of other Pathfinders in the Robson Valley. They did Honors in Baking, Kites, and Birds, and had a wonderful year.
One student, Nathan, says he is very grateful for Mr. Corbett who taught students woodworking.
"It was an interesting and fun time and I liked using all the tools," he said. "On behalf of all the RVJA students I say, 'Thank you, Mr. Corbett.'"
Students and staff skated weekly at the local arena, and one student, Josh says what he enjoyed most was seeing others having fun.
"I love to see all of my friends, and to skate my heart out. I get better every time. I see the parents and teachers talking and having a good time too."
The Ski Trip to Purden Ski Hill was a highlight for another student, John.
"Through the day we went on different very hard hills but we made it look easy."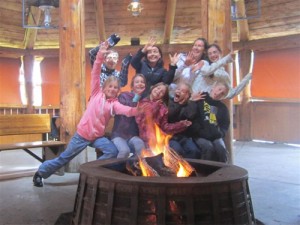 A classmate, Aaron convinced John to try a forest trail. "I did pretty good on it, and then on the other side there was a jump so we sped up and got some air, and on the other side there was the Black Diamond ski hill—the hardest hill there."
A school field trip to Jasper by bus included trail riding and a trip on the tramway. Adding to the excitement was the ride home by VIA Rail through the spectacular Mt. Robson Park and the Robson Valley. Jordan tells that the tramway was scary. "You could see the river down below. It looked like a snake from the tram. We saw the snow on top of the mountain. It was really foggy and cold."
Trail riding was special for Raylene.
"We got our gear on and got on the horses. Riding along the trail I saw an elk and a few hikers."
The venue for the August reunion will be the Seventh-day Adventist Church on Lamming Pit Rd., four miles west of McBride.