Valemount will be re-aligned with the Prince George-Peace River federal electoral boundary according to a report tabled in the House of Commons Monday.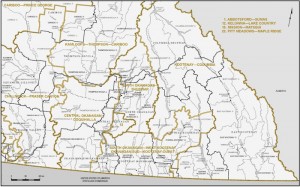 While Valemount leaves Kamloops-Thompson-Cariboo, the riding remains otherwise the same. Valemount's MP will now be the same as McBride, Bob Zimmer, rather than Cathy McLeod. Both MPs belong to the Conservative Party.
The Federal Electoral Boundaries Commission for B.C. recommends six new ridings and MPs to increase the province's representation in Ottawa.
The report still has to be approved by the House's procedures committee and minor revisions could still occur.
Laura Keil
[email protected]