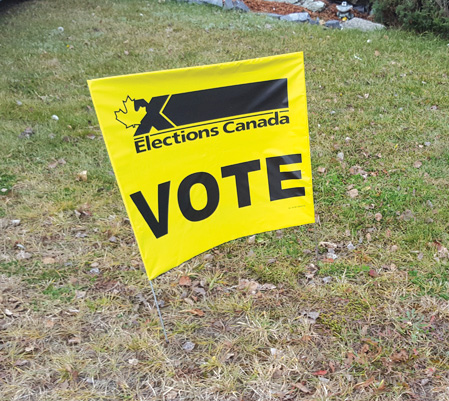 By Laura Keil
The federal election is quickly approaching on Sept. 20th and seven candidates have thrown their hat in the ring for the Prince George-Peace River-Northern Rockies riding.
The incumbent is Conservative Party member Bob Zimmer, who has held the post since 2011. Zimmer, who lives in Fort St. John, worked in the political field for many years before entering politics after Conservative MP Jay Hill retired. Hill recently emerged from retirement to found the Maverick Party (see Maverick Party details below).
The NDP candidate for the riding is Cory Grizz Longley, a union leader and former radio and television broadcaster.
The Liberal candidate is Amir Alavi, originally from Iran, a graduate of UBC's Sauder School of Business, who currently works for a financial institution.
The Green Party leader is Catharine Kendall who ran for the Greens in the riding in the 2019 election. She also ran for the BC Greens in last year's provincial election. She has worked for various grassroots organizations.
Ryan Dyck is the candidate for the People's Party of Canada, a right-of-centre party headed by Maxime Bernier. He owns a construction company and lives in Fort St. John.
Dave Jeffers is the candidate for the Maverick Party, another right-of-centre party, one that sprang up in September 2020. Jeffers is a long-time businessman in the resource industry.
Canada's Fourth Front, another newer party that first emerged in the 2019 election, has named Phil Hewkin as candidate. No professional information for Hewkin could be found publicly online.
In the 2019 election, the vote breakdown in the riding went as follows:
Conservative Party – 69.8% of the vote
Liberal Party – 11.6%
NDP – 9.2%
Green Party – 6.3%
PPC – 3.2%
According to 338Canada.com, a website that uses a statistical model of electoral projections based on opinion polls, electoral history of Canadian provinces and demographic data, the projected voting outcome this election, as of Sept 5th, looks very similar, with a slight drop in votes for the major parties due to the number of alternative parties in the running this round.
McBride voting location
Polling information for McBride has been updated since voting cards were mailed. Voting will now take place at the McBride Elks at 172 Holdway Street. The times are 9am-9pm for advance voting and 7am-7pm for election day.
Stay tuned for continuing coverage of this year's candidates in the Rocky Mountain Goat.