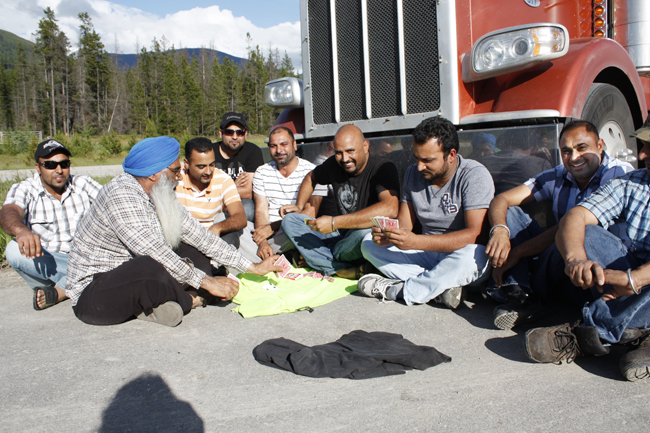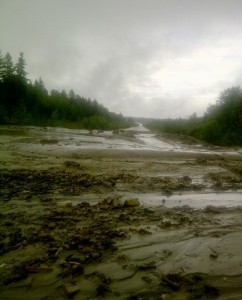 CLICK HERE FOR WEBCAM FOOTAGE 1KM EAST OF THE BLOCKED PART OF HWY 16!
For close to a day, travellers have had to sit and wait to proceed from Valemount, after the east-west highway 16 north of town was closed in both directions.
Hwy 16 has re-opened single lane alternating traffic 8 km west of Junction with Highway 5 (towards Prince George), in Tete Jaune Cache. The road was closed for close to 24 hours because of a mud slide at Leona Creek.
As of 9 pm Sunday June 24th, Hwy 16 north of Valemount was closed in both lanes 26 km east of Junction with Highway 5, in Tete Jaune Cache because of Flooding. No detour is available. Estimated time of opening is 11:00 pm as reported on Drive BC with high confidence level.
West of McBride a mud slide has reduced the road to snigle lane alternating traffic 23 km east of Slim Creek. Updated on Sun Jun 24 at 7:10 pm.