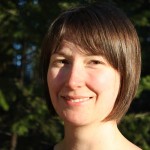 I've had people ask me what the impact of the Jumbo approval will be on the proposed Valemount Glacier Destination project.
No doubt people are concerned. Many feel our future is hinged on the progress of our own alpine development. Unlike the Jumbo, the Valemount project has seen large public support over the past year, if some disbelief. Since February, the Ski Society has gained 220 members and 650 people have already signed their petition to support an alpine ski/sightseeing development (Valemount's population in 2011 was 1020 people). People here are waiting on their toes for something to happen to lift the town from its perceived economic demise. 'Look at our downtown' has become a near-mantra when people speak about the prospects of the village.
So will we be left behind? Is the Valemount project just a mirage on the hillside?
What we shouldn't do is start making excuses for why the project won't happen. I understand there is something called lowering expectations. I'd like to submit that lowering expectations only works insofar as you are working towards a lofty goal. In other words, you are still striving for the dream, but making sure you won't land on concrete if you slip off the building.
Vancouver architect and project designer Oberto Oberti has passionately committed himself both to the Jumbo and to the Valemount project, and has installed a new window in Valemount, through which we may see that the world is indeed huge and there is a lot of money in it. More than that, there are certain principles of development, most of us never think about when we consider a big project. We tend to think that two similar projects will inevitably compete. Two glacier ski resorts in the same province? How can that be?
Let's keep our excitement down for a moment. If you'll excuse the cheap imagery, which would you rather go to: a single rollercoaster in the mall or Disneyland? Do the rides in Disneyland compete with one another?
From a business perspective – who cares? The rides work collectively to spin children young and old until they're dizzy. Mission accomplished.
People are attracted not to a single ride, but to an area of recreational opportunity.
Yes the Jumbo project is a lofty one – but it's not the be-all end-all of skiing. Just like Space Mountain is not Disneyland.
Before you start saying, "But this is all so excessive!" think about how many people live in the world and how mobile they are. Canada is currently attracting only a small piece of the global ski population. European destinations count for nearly three times the number of skier days as North America – and the US far outshines Canada. In order to reach the number of skier days (days people have paid for skiing) as Colorado, our province would need 5-10 ski projects of the Jumbo level, according to Oberti.
Investment into one of these will generate confidence and interest for more, he says.
It's clear the problem is not that there are too many. When they were doing the Master Plan for the Jumbo Glacier resort, Oberti says they counted 36 ski areas in the Alps where there was summer skiing on the glaciers. He says several of them do not compare well with what they are proposing in B.C.
Oberti's dream to design a new Alps in B.C. would be supported by what Ski Society founding member Joe Nusse calls "glacial refugees," in other words, skiers who have been pushed out of their traditional glacier ski areas due to melt or changing climate.
But for the time being the problem is the restrictions that make it so difficult to achieve the development of these kinds of resorts.
The client base, however, is there.
Now, investors only need to see the opportunity – and the ability to tackle two world-class projects may be quite inviting in order to add to that cluster of destinations.
Oberti says the two projects would expand a market in a similar fashion as the various destinations in Colorado have expanded that state as a ski region.
The Jumbo Glacier Resort project and the Valemount Glacier Destination project are both similar and different just as Banff and Jasper are both similar and different. Oberti expects the Jumbo will have more sun, higher top elevation, the view of the Lake of the Hanging Glacier and an intimate high elevation resort location. The Valemount development will have a greater vertical drop (biggest in North America, possibly the biggest in the world with reliable natural snow) better connection with the main valley (and a potential airport), interconnected skiing in different drainages (the only one of this kind in North America) and a potentially more impressive "walk" on the glaciers for the summer tourists. The similarities, the high mountain experience, glacier access, excellent climate and year round skiing, will help market both. He says developing the different identities will be both a challenge and a satisfaction for the different mountain managers, as it was for Blackcomb and Whistler.
From an investor's point of view, multiple projects make sense. There is both a marketing reason and an overhead reason. For international investors, Oberti says these projects are relatively small and the opportunity to do more than project allows them to reach a critical mass that is more economical. In other words, certain departments can be shared. Marketing similar high quality projects attracts international clientele at less cost.
It's not hard to imagine that to become a global ski destination, B.C. will need to offer the certainty of a white Christmas, natural snow and a good climate that is not exceedingly cold, but rather dry and often sunny. We'll need scenic mountains, wide groomed and pleasant ski runs, and something exceptional, such as glaciers to see and to ski on year-round. Skiiers also want the safety of electric lifts and groomed ski runs. We'll need to boast impressive statistics of having the biggest mountains and vertical drop, and glacier year-round skiing and sightseeing from mountain tops. Whistler and Revelstoke do have big vertical drops, Oberti says, but the problems of the climate and of the dubious conditions in the lower parts of the mountains detract from the quality of the vertical drop.
The climate in the Jumbo Valley and especially Valemount is likely to last a lot longer than many glacial ski areas in Europe. We could position B.C. to take that part of the market. Otherwise, the Russians will.
Whether or not you have signed the petition or joined the Ski Society, take a peak through Oberti's window to analyze the great forces at play. It may surprise you who could be a partner in bringing this development to fruition.