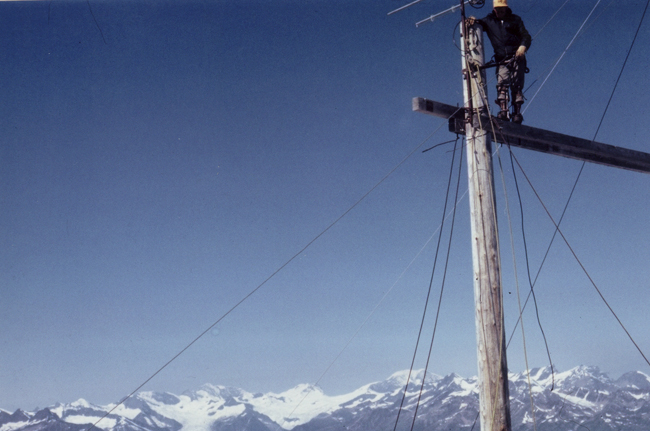 Gordon Udell, the third Mayor of Valemount, has passed away at the age of 93.
Udell was one of the people who worked to get electrical power in Valemount in the 1950s, later becoming an electrician and starting his own business.
Udell brought his family to Valemount in 1954 after being offered a job to set up a new planer by the Hystad brothers, who he had met in Grande Prairie.
The family left Edmonton in a 1948 Mercury and it took them six hours to get from Jasper to Valemount since the road was not maintained during the winter.
While in Valemount his family grew from three children to seven, with two sets of twins born after moving into their log house in Valemount.
In 1959 the Community Association asked Udell and two other men to look into increasing the capacity and stability of Jim Fleming's electrical generation and distribution system. In 1957, Fleming had installed approximately 250 kilowatts of generating capacity and a limited distribution system, which ran down Main Street, across the tracks at the old Post office and up Cedar Street. The lights were first turned on in 1959.
When the Hystad Brothers sold out, Udell studied wiring, receiving his electrical certificate and opening Gord's Electric. In 1960, he joined the BC Power Commission and worked with the company for many years.
He was Mayor between 1973 and 1979 and an alderman for five year before that. In addition to improving the electrical system, he also worked to improve water and sewage.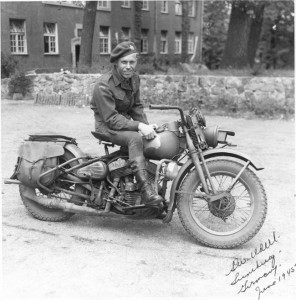 Udell's son Walter says his father helped wire the first dental clinic, the health clinic and the arena. He was always volunteering for free and never bringing up his contributions to the town, even later in life.
"That's who he was – he wasn't after the recognition," Walter said.
Walter says his father's five years overseas in the Second World War may have encouraged the community involvement, as many returning soldiers did their best to re-integrate into normal life.
"I think those events of the war affected that generation quite deeply," Walter says. "I think in some respects they thought they didn't deserve to survive when their friends didn't. One of the manifestations was to throw themselves heart and soul into their communities. I just have a little sense that it was also a way to survive."
Udell moved away after retiring, but is still remembered by many locals.
Udell is survived by his seven children, 17 grandchildren and 23 great-grandchildren.
There will be a memorial service held in Valemount this summer. Details TBA.