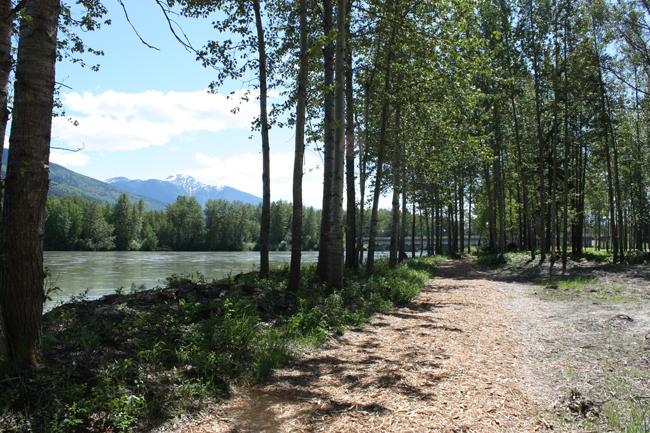 A boat launch and two village trail projects will receive funding through the Ministry of Community, Sport, and Cultural Development's Community Recreation Program.The three Robson Valley projects will receive $455,157 in total.
The regional district will receive $24,000 for the construction of the Fraser River Regional Boat Launch near McBride. The boat launch ramp on the Fraser River is for private and recreational boaters and tour operators and will help prevent riverbank erosion where unauthorized boat launching has occurred.
The Village of McBride will receive $126,700 for their Village Loop Walking Trail to replace existing and build new sidewalks along 1st Avenue and Columbia. This will better connect residences with downtown, schools and recreation facilities.
The Village of Valemount will receive $304,457 for the Big Foot Trail to construct over 3 km of walkways and trail that will connect the Visitor Information Centre, downtown, the library and museum, to encourage physical and recreational activities for people of all ages.
"It was most fitting that I was able to announce the successful projects during the Rick Hansen anniversary relay events in the Robson Valley," said Prince George-Valemount MLA Shirley Bond. "I want to congratulate our local government representatives for their work on these projects."
The Big Foot Trail project is also awaiting funds from the Village and the Columbia Basin Trust.
Brian Bedford, ministry spokesperson says project planners will have until March 31st 2015 to raise any additional funds. The only reason the money would have to be returned would be if the project isn't completed by that date.