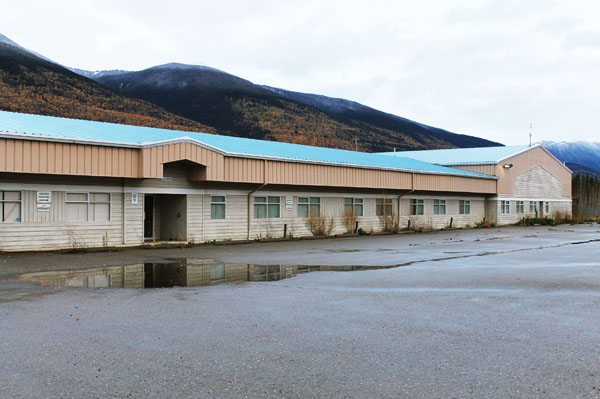 By: Chris Parker
On October 11th ecoTECH Energy Group presented to McBride Council on their proposed biomass facility. Speaking for ecoTECH was their Chief Executive Officer Colin Victor Hall, a silver-haired Englishman who was comfortable in his suit and tie, albeit, he was the only one wearing such formal garb.
While there were a number of technical glitches both with the sound and the visual component, there were no such problems with the glossy handout materials presented to council and to the press. The presentation was highly technical and made use of many scientific words and phrases that for most of the listening audience were challenging to absorb at first sitting. He walked the audience through the overall concept and then the credentials of Dr. Savidov, the University of Alberta scientist who has pioneered this new process. Included in the video and slides were pictures of the new facilities now operational in Lethbridge and Brooks, Alberta.
What is proposed is side by side production facilities, one of which will produce a wide selection of produce from Romaine and Leaf Lettuce, to Spinach, Cilantro, Cucumbers and Tomatoes. The second product group is broken into two sub-categories one featuring production of cold water fish such as Salmon and Arctic Char with separate facilities housing production of Tilapia and other warmer water fish. Both of the fish-producing facilities will feature running track shaped water courses designed to replicate living conditions in a river system. This new technology works by recirculating the current and filtration of the water along with the insertion of oxygen. The name for the system is HydroNov Recirculating Aquaculture Systems.
To power the complex projected for the Lamming Mills site is a stand-alone generating power station that will create the 5 KW per hour of power needed to operate this facility. North American Energy Services Inc., have designed a plant that will allow for recycled products and forest floor residue from the McBride Community Forest to produce the power needs for the new facilities out at Lamming Mills. Originally projected to need 24 KW new technology could lower those requirements.
Headquarters
The old Forestry Building which has sat vacant for a number of years has been selected to provide the headquarters and laboratory for the operation. The buildings on Highway 16 will also contain the seed germination and starter tanks for diatoms, duckweed, zooplankton and phytop lankton, krill and fingerling development.
Also in the facilities will be separate rooms that are humid, warm and ideal for vermiculture and shrimp starters.
Conversion of the Forestry Building to include all this equipment and to be made ready for the new occupants is projected to cost $1,200,000 and is projected to be completed over the winter months. While there are several 'subject to clauses' remaining to be removed, Rodger Peterson from McBride Realty who has been working with the acquisition team expressed optimism that things could be completed in the requisite time period. Once the green light is received Graham Chatwin who is the Executive Vice President Development and Construction will then proceed with the construction schedule. Work on developing that construction itinerary is already underway.
There is the potential of using a former tennis bubble as an additional pre-production facility early in this process (in addition to the use of some of the interior space in the Forestry Building) which in turn would allow for the full facility to come up to speed quickly once construction in Lamming Mills is completed. (This would work as a germination plant in the case of all the root crops and a hatchery for all the aquaculture areas)
Timeline
Although Mr. Hall was extremely positive that things could move ahead faster, the important thing is that ecoTECH need to begin the improvements to the Forestry Building so that they can begin to have staff operating in the building early in the new year. They hope to have the construction crew ready to go at Lamming Mills early in the spring and have production beginning late in 2012.
On a more immediate level the Job Fair scheduled for the 29th of October will provide more insight into the available jobs both during construction and later during the early production stage.
Caution from Council
Mayor Frazier speaking on behalf of Council expressed optimism that the plan could go ahead but, recognized there were many hurdles still to cross. He indicated that he, along with many of the other interested stakeholders, including local store keepers and restaurant owners would be present and looking for more details and a further progress report on the actual purchase of the three blocks of land involved needed to help the project to move ahead, both in McBride and Lamming Mills. The indication seemed to suggest that this kind of a positive progress report may be available at the job fair.
In an interview with The Goat last Friday, Hall affirmed how much he wanted to work with Council the Regional District and the local Chamber of Commerce. For example he assured the existing major store keepers that their costing and prioritization would be firmly at the front of the line, and that they would be protected. Similarly there was equal vehemence with respect to the wood supply question that has been raised in a number of quarters around McBride – there is 'no issue' in that respect – it is firmly in hand.
He also advised that the company currently has 20 existing employees working in the office in Langley and as well has an additional 20 engineers working on various portions of the project. ecoTECH also has six employees working on a project in Montana, along with other divisions of the parent company being involved in projects in Venezuela, Ecuador, and Wales. This does not negate however that the company will 'morph' from a fairly small Langley based operation to become something in the order of 15 times their current size.
Why Here?
We spoke at some length about, "Why here?" Once again Mr. Hall's fervour came through as he emphasized his personal respect and appreciation for the area and his personal desire to live here with his family. Further he expressed his appreciation for the assistance and direction from Council and the Regional District members and employees as this project has worked its way through the system.
He said how much he appreciated being able to speak to Council and others in camera as the project has taken shape and emphasized that he was looking forward to soon being able to present a tangible package to the populace and other stakeholders.
This in turn led to a further question about the shape of the Job Fair itself…would there be a major presentation and breakout sessions, meetings with personnel managers and would actual applications be available and/or offered? Mr. Hall spoke with some reticence on this subject, indicating that he needed to speak to some of his staff in Langley before providing those answers. He further recognized and affirmed his appreciation for the assistance received from Margaret Graine in the McBride Economic Development Office.
As our interview came to a close Mr. Hall asked this writer what I was hearing around town about his project, and was not surprised in the least to learn that there is a healthy skepticism which comes at least in part from the number of major projects that have been brought forward but have not reached the finish line. These projects include mostly projects in the Valemount end of the valley and include the gondola project among others.
Still speaking positively Mr. Hall shared that this had been a productive week and although he was facing a lengthy drive home from Prince George to Langley he was feeling positive. Among the successes, he spoke about the presentation to McBride Council and a further meeting with a Government departmental office in Prince George earlier in the day, which had made the water issue much clearer, and promised more information would be forthcoming on that score in the days ahead.