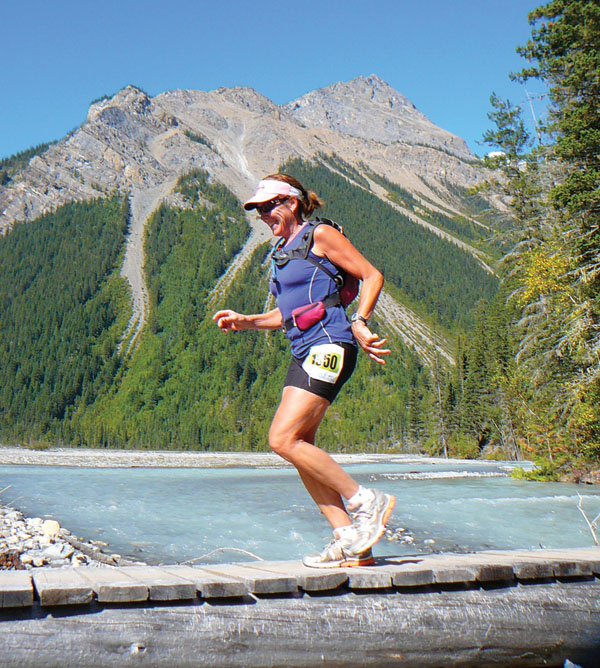 A survey of participants incidates the first Mount Robson Marathon resulted in an estimated $20,000 of visitor spending in the Valemount Area.
Valemount is the closest town to Mt. Robson, just a 20-minute drive from the trailhead.
After the marathon, organizer Darryl Polyk sent out a short email survey to the half marathon and full marathon participants with a short survey. Out of 170 participants about 85 responded.
Caribou Grill owner Rudi Thoni said they saw a spike in business for two days when the Marathon happened.
"Some of the runners definitely came in," he said.
Here are the survey Q and As:
1. Before this summer had you ever more than "just passed through" the Valemount/Mount Robson area?
Yes = 51 (60%), No = 34 (40%)
2. Before this summer had you ever been past Kinney Lake on the Berg Lake Trail?
Yes = 41 (48%), No = 44 (52%)
3. If available would you have used bus transportation between Valemount and Mount Robson?
Yes = 11 (13%), Maybe = 4 (5%), No = 69 (82%)
4. Would you have attended a buffet dinner ($12-$15, beer/wine extra) in Valemount Saturday night?
Yes = 36 (42%), Maybe = 14 (17%) , No = 34 (41%)
5. How much money did you spend in the Valemount/Mount Robson area?
All participants total = $20,000 (a "best guess" based on responses $11,710 and then scaled down re: couple responses). Average was $120.00
6. What would be a reasonable entry fee (excluding shirt) for future events ($30, $40, $50, $60)?
Consensus seemed to be $30 for half and $40 for full; maximum was "one millllion dollars"
7. If no Mount Robson Marathon in 2012, would you be interested in an 2012 event (perhaps a 25k/50k) in Valemount area?
Yes = 57 (67%), Maybe = 26 (31%), No = 2 (2%)