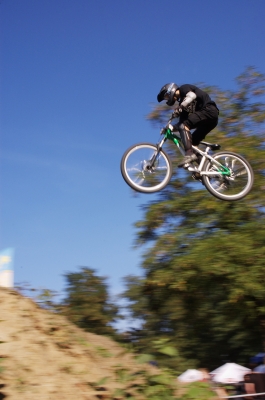 The Yellowhead Outdoor Recreation Association (YORA) is submitting a proposal for a mountain bike skills park and ride center for all ages and abilities near 5-mile road in Valemount.
Andreas Thoni, Project Manager of the bike park, submitted a proposal to Valemount Village Council last week to ask for a letter of support before the proposal goes to Front Counter BC for crown land use approval.
In order to apply for grant money, Thoni must first have approval for use of the land.
The project has been percolating for a decade and local volunteers have already created a small network of trails, bridges, viewpoints, signage and mapping, according to the information submitted to Council.
Skills parks make technically challenging mountain biking more readily available to the public, especially to youth, Thoni says. Riders return to these parks again and again to improve their abilities.
"It will attract riders from all over western Canada," he says.
The proposal says Jasper is facing pressure from mountain bikers seeking freestyle biking opportunities, as this activity is not permitted in the national parks and thus freestyle biking infrastructure is being built illegally.
The proposed site is 500 m out of town and a five minute bike ride from the museum. It is located at the first fork on the Swift Mountain Forestry Road (5 mile road) just below the radio towers. The bike park would lead to and from the multipurpose trails that connect to the village.
The proposal says the park would be family-friendly by providing spectator areas and parking and would be easy to maintain.
Some of the features include dirt jumps, ladder bridges, pump track , teeter-totters and obstacles such as logs and rocks. The park would be built to International Mountain Bicycling Association guidelines and Whistler trail standards.
The goal of the project is to have all major construction and development finished by the fall of 2013.
Upgrades to five-mile road – a partnership between YORA and the community forest – would help to make the area more accessible to all types of vehicles.
The proposal says the centre would help foster mountain culture, promote healthy lifestyles, provide a safe arena for learning skills and testing abilities while discouraging the building of unofficial trails and stunts within town limits, introduce cyclists to skills required for riding trails in remote locations, and be a hub for mountain bikers from the Robson Valley, Jasper, McBride, Clearwater, and Kamloops.
With two million visitors to Jasper annually, Valemount can attract bikers from this market to stay in Valemount. It could be used to host the BC High School Provincial Mountain Biking Championships along with other races, the proposal says.