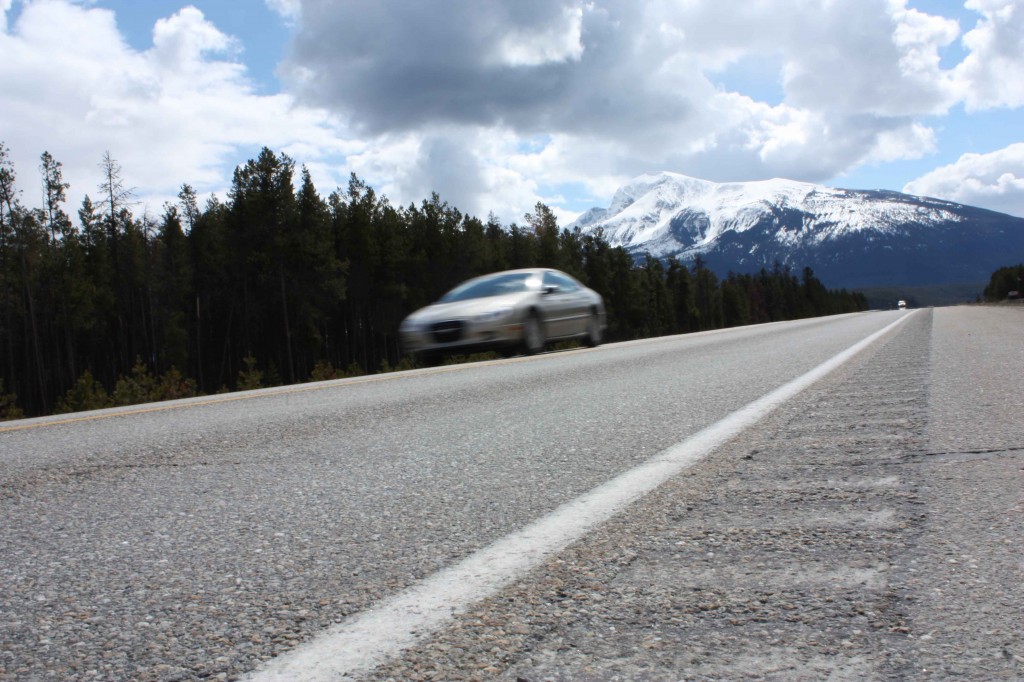 With more sunshine has come more speeding and more cars towed off the highway under BC's most recent excessive speeding laws.
Cpl. Trevor Prosser of the Valemount RCMP, who is in charge of traffic violations, says he personally issued impounds to 25 drivers in the month of April after catching them going more than 40 km/h over the speed limit. Eight violations happened over the Easter weekend, alone. One vehicle was caught going 181 km/h in a 100km/h zone.
"If we can keep the speeds down we can keep the injuries less serious," Cpl. Prosser says. "It's the difference between a broken leg and something much worse."
To put the numbers into comparison, there were 27 excessive speed violations between Sept 20th and Dec. 30th. Those were the first three months after new rules came into effect in BC regarding the penalties for excessive speeds. Prosser pulled over just two vehicles in March and four in February for the same violation.
Vehicles were caught speeding in numerous places including near Jackman Flats, Mount Robson, the scales area, and Albreda, and at different times during the day.
Const. Ron George says with longer daylight, there are more hours where people feel comfortable speeding. Speed relative to road conditions is the primary cause of collisions.
The McBride detachment reported just two excessive speed violations in the past two months.
Since last September, if you are caught excessively speeding, you will automatically have your car impounded for seven days for a first offence, 30-days for a second offence, and 60 days for any subsequent offences within two years. You will also pay to get your car out. Towing and seven days of storage will cost you at least $210, a 30 day impoundment will cost around $700, while a 60-day impoundment will cost over $1200.