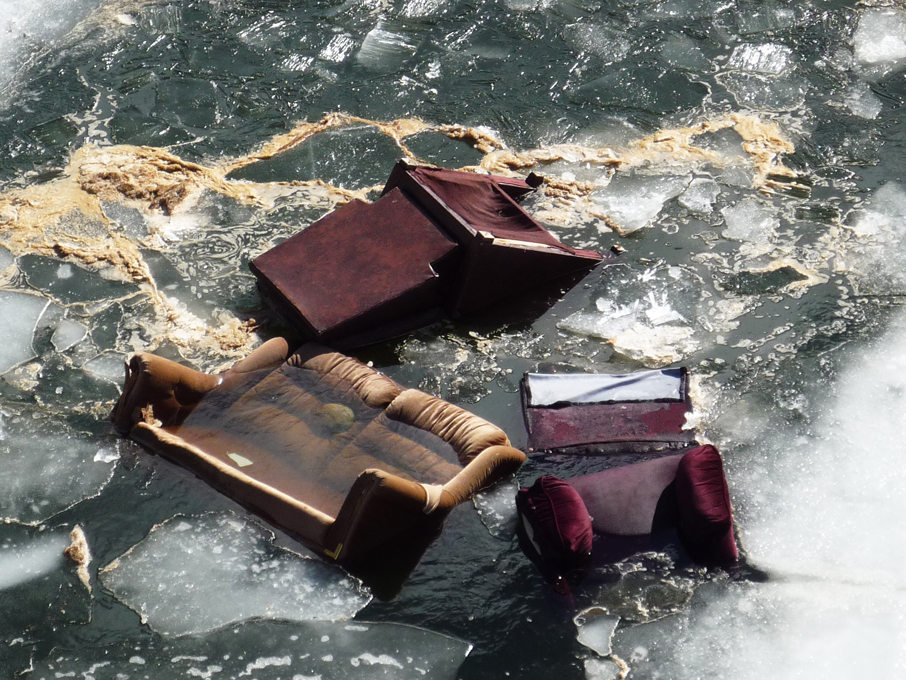 On Sunday March 27, Valemount resident Wayne Van Velzen drove down to the West Canoe bride at 1 KM. He had planned to take a few pictures, go for a walk and perhaps wet a line. To his horror the beautiful scene from the bridge looking south down the reservoir was not like he remembered.
Someone had thrown a couch and two side chairs off the bridge into the Canoe River.
"While I have seen garbage in the bush before, this represented a new low in disgusting behaviour," he said. "This is not only an insult to the environment, it's an insult to all who love and respect the natural world."
Do you recognize these items? Do you know who may be responsible?
The two side chairs are wine coloured while the couch is a gold / tan colour. If so, please let the conservation officer service know by reporting this violation to: 1-877-952-7277.