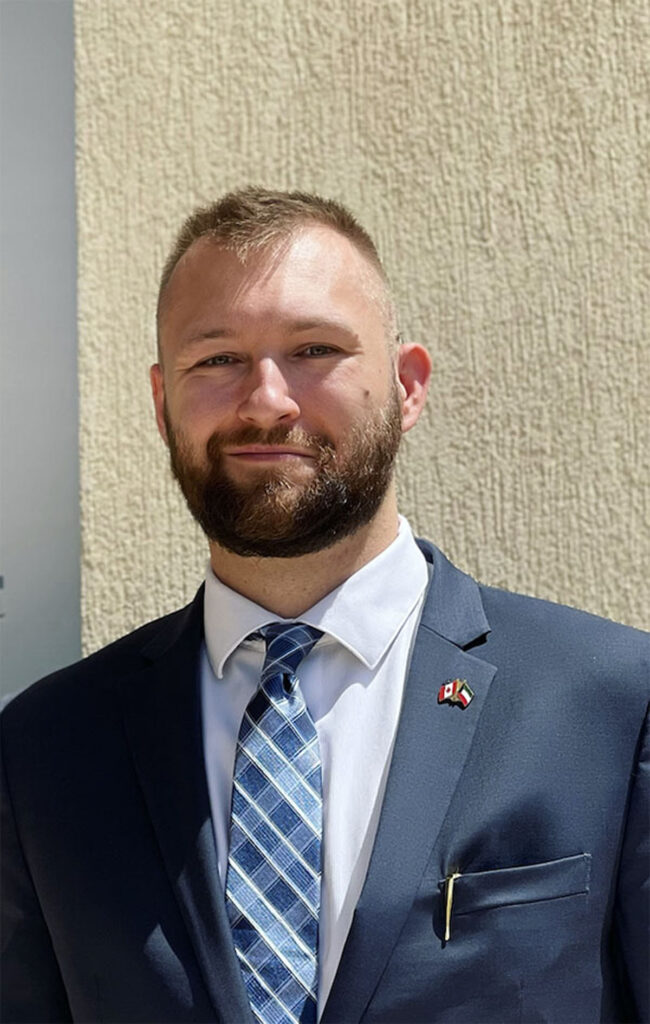 By Laura Keil
The Village of Valemount's top staffer Eric Depenau is leaving the Village to join the City of Prince George as Manager of Intergovernmental Relations.
Depenau has been the Village's Chief Administrative and Corporate Officer since July 2022. He will remain Valemount CAO until October 22nd.
Mayor Owen Torgerson said during his tenure with the Village, Depenau made significant contributions to the organization.
"His dedication, expertise, and collaborative spirit have been instrumental in achieving several milestones identified in Council's priorities," Torgerson said. "Eric has been an extremely valued member of Team Valemount, and while we will miss his leadership and cadence, we wish him and his family all the very best in their future endeavours."
During his time as CAO, Depenau split his time between Valemount and Prince George where his wife and daughter are based.
Depenau thanked Council and staff for the opportunity to serve the Village of Valemount.
"I believe Valemount is well positioned to steward a prosperous future for residents and to showcase itself as a resort municipality to be envied. Valemount has something very special and I am better for having spent this time in the community. Thank you for welcoming me so openly."
Prior to his post in Valemount, Depenau worked as the regional executive assistant in Conservative MP Todd Doherty's office in Prince George. This was his first post as CAO.
The Village says the search for a new CAO will be undertaken using both in-house resources and the support of Brentwood Advisory Group.