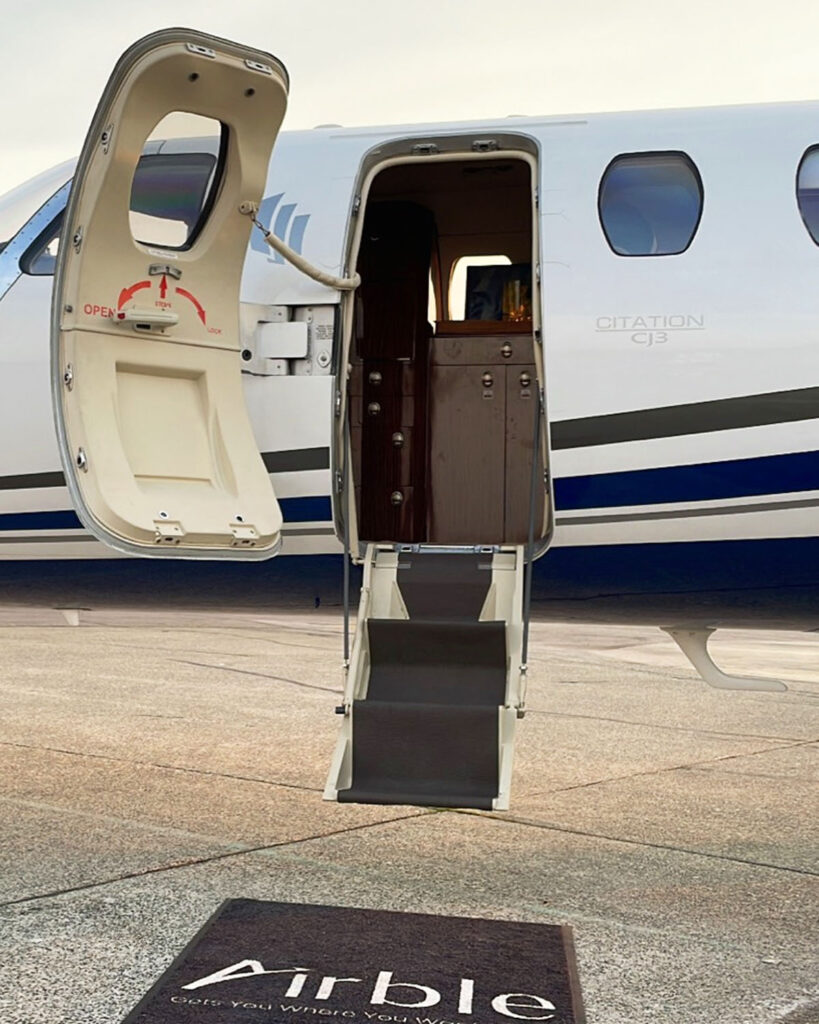 By Andrea Arnold
Residents of the Robson Valley can access a direct flight from the valley through Richmond, BC-based company Airble Aviation Inc. The service is styled similarly to "Uber" but for air travel, the company says.
One of the main objectives of Airble is to help people access hard-to-get-to locations by air. They have launched an online charter flight marketplace that allows travellers to access remote destinations as well as unique air tours and empty leg discounts.
Airble currently has 41 aircraft available to users, giving access to over 300 airports in British Columbia, including paved and unpaved runways, water aerodromes and helipads.
"We have just brought our first US partner on board," said Kevin Adlparvar, Airble's Product and Business Developer. "We hope to offer cross-border flights by the end of the summer."
Adlparvar explained that although prices for these flights are higher per seat than commercial flights, some people are willing to pay extra for faster and direct service to remote areas.
Through the marketplace, if repositioning flights are not filled, the seats are then made available to the public for a discounted price.
"This is better for the environment," said Adlparvar. "Currently, in the industry, there is an average of 40 per cent waste through empty seats. By offering the seats at a lower price, we are able to decrease the number of empty legs flown by our pilots. Some of our partners will even refund the initial client some of their booking cost if seats are filled for the return trip."
Booking a flight through Airble is a one stop shop situation. Clients can put in their travel requests, and the system will present them with the options available. The results will have taken into consideration the number of passengers, destination, landing surface and runway restrictions. Once travel day arrives, no long check-in or security lineups stand in the way of take off. Many of Airble's air operators even allow pets to fly with their owners.
The company's CEO and experienced pilot, Saeed Golzar, saw Airble as a way to help support local tourism by opening up remote areas through more accessibility. He also thought it was an opportunity to support families who own and operate aircraft businesses.
Along his journey to build the platform, two other motivating factors became apparent – the potential support of local tourism Airble could facilitate, and the opportunity to support the many small family-owned businesses that own and operate aircraft.
"While talking to smaller air operators, we heard that in general, there is a lack of technology to facilitate their business," said Golzar. "There are actually hundreds of airlines in Canada, but people only think of Air Canada, WestJet, etc. Our job is to let the community know there are so many operators who can access smaller airports closer to you."
All businesses that partner with Airble have to be registered with Transport Canada authorizing them to carry passengers and sell tickets. They must be properly registered, licensed and insured. Each operator determines their pricing and payment goes directly to them.
"At this time we have small planes that carry only two or three passengers, and our largest carries eight," said Adlparvar. "We have more partners joining soon and will be able to offer flights for groups into the low teens. The more we grow, the more variety we can offer."
Airble also connects people to sightseeing tours or experience tours like fly-in fishing trips.
Booking a trip with Airble can be done through their website, or by mobile application.
"If a pilot can land at a location, we can provide the service to get you there," said Adlparvar. "We hope to get people excited about travelling around Canada. We have so much beauty here."