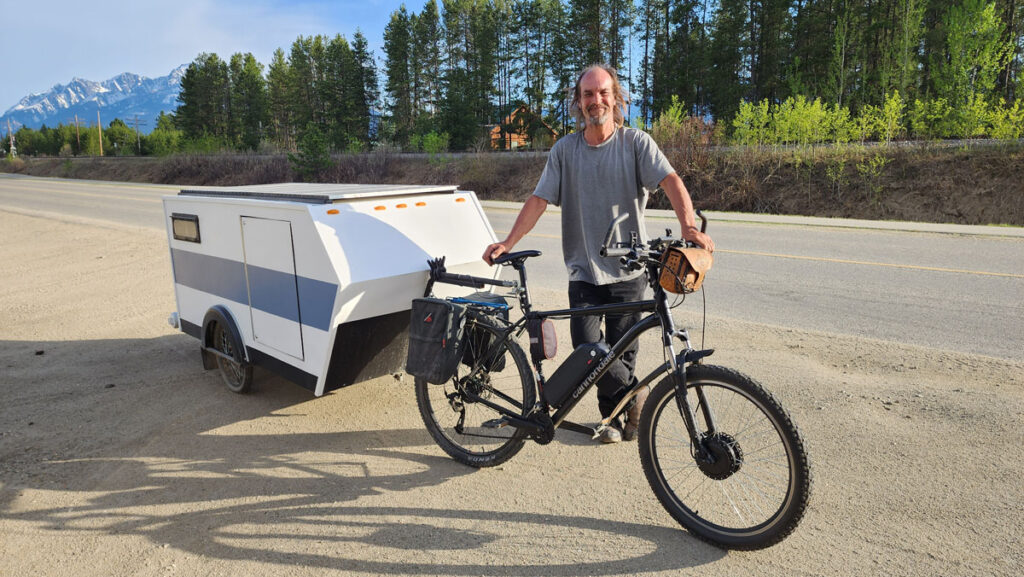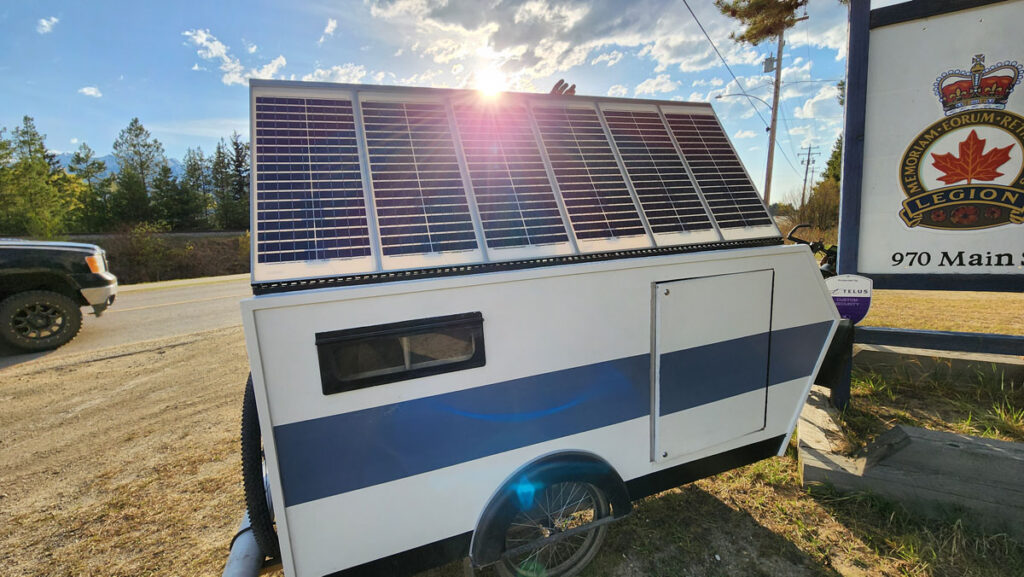 By Laura Keil
As Lars rolled his e-bike into Valemount, he clocked his 1000th kilometre. He started out his journey in Osoyoos and left Castelgar heading north on the 10th of April. Lars used to work as a Glazier but was injured 12 years ago. What he receives on disability isn't enough to pay for rent.
"$640? What are you supposed to do with that in a month?" he said.
For the last six, he's been living a "semi-homeless-type life." But despite his circumstances, he tries to find ways to improve his life. His most recent initiative is a bike-towed tiny house that he built himself in his storage locker over the winter. It has retractable solar panels and just enough space for him to sleep. This is the 3rd iteration of the trailer, and it's insulated with wool blankets and styrofoam.
"People have been very generous. I don't ask for anything. I explain and if you feel, then give with your heart."
Over the past six years, he's clocked 40,000 km on four different bikes.
"I've learned over six years to live a different life. Simple. Believe in something you don't see. Have faith," he said. "You always got to move forward in life. Leave the shadows behind you."
As far as his destination, he compared himself to Forest Gump. "I'm just riding," he said.