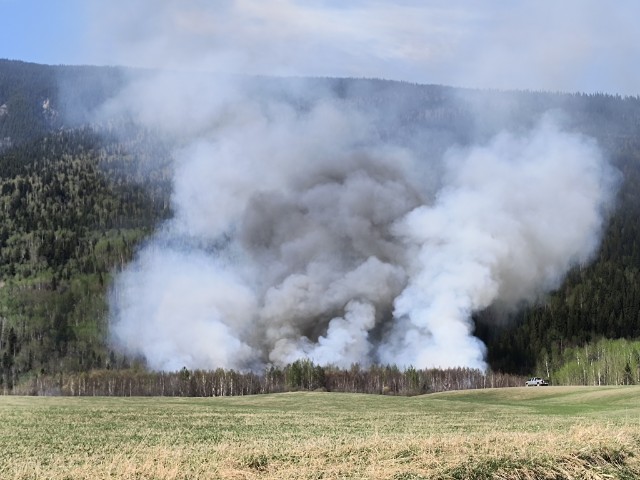 By Laura Keil
A water bomber and helicopter are on scene of a wildfire near McBride that has grown quickly over the last few hours and is still listed as out-of-control on the BC Wildfire website.
The fire – estimated to have spread over 11ha by 8:30pm May 4th – is burning just a few kilometres east of the Village of McBride along the forested slope south of Teare Creek and is listed as person-caused (meaning the fire was started by a person or person-made infrastructure).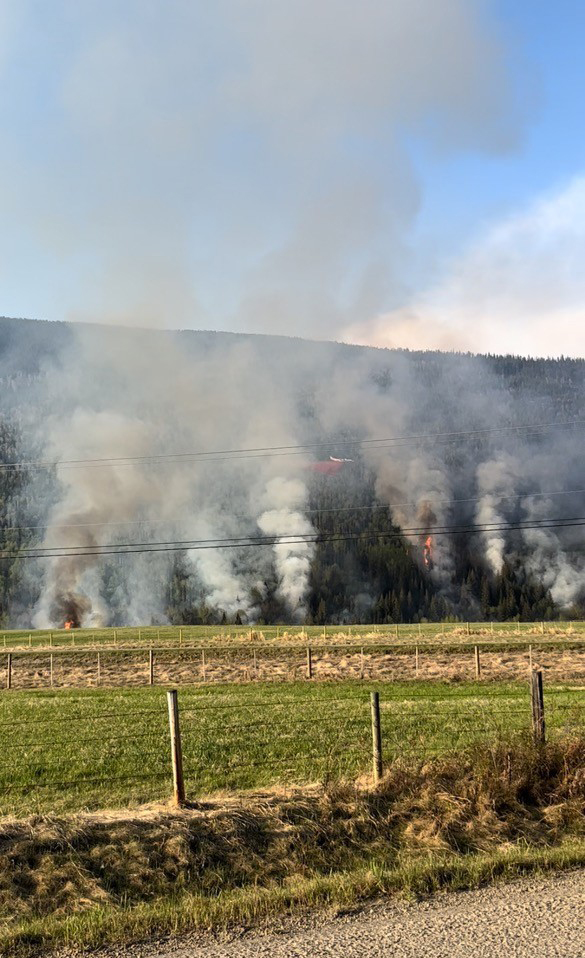 Just hours after the fire was called in around 4pm, the PG Fire Centre issued a Category 2 Open fire ban for the Robson Valley Fire Zone.
The following activities and use of the following equipment, materials and substances also remain prohibited:
Category 2 open fires
Fireworks
Sky Lanterns
Burn Barrels or Burn Cages of any size or description
Binary exploding targets
Air Curtain Burners
This prohibition has been implemented to help prevent human-caused wildfires and protect public safety due to the high grass fire hazard and increased incidence of human-caused wildfires associated with Category 2 burning.
This prohibition order does not apply to campfires that are a half-metre high by a half-metre wide (or smaller), cooking stoves that use gas, propane or briquettes, or registered Category 3 burns.
To report a wildfire, unattended campfire or open burning violation, call 1-800-663-5555 toll-free or *5555 on a cell phone or through the BC Wildfire Service mobile app.