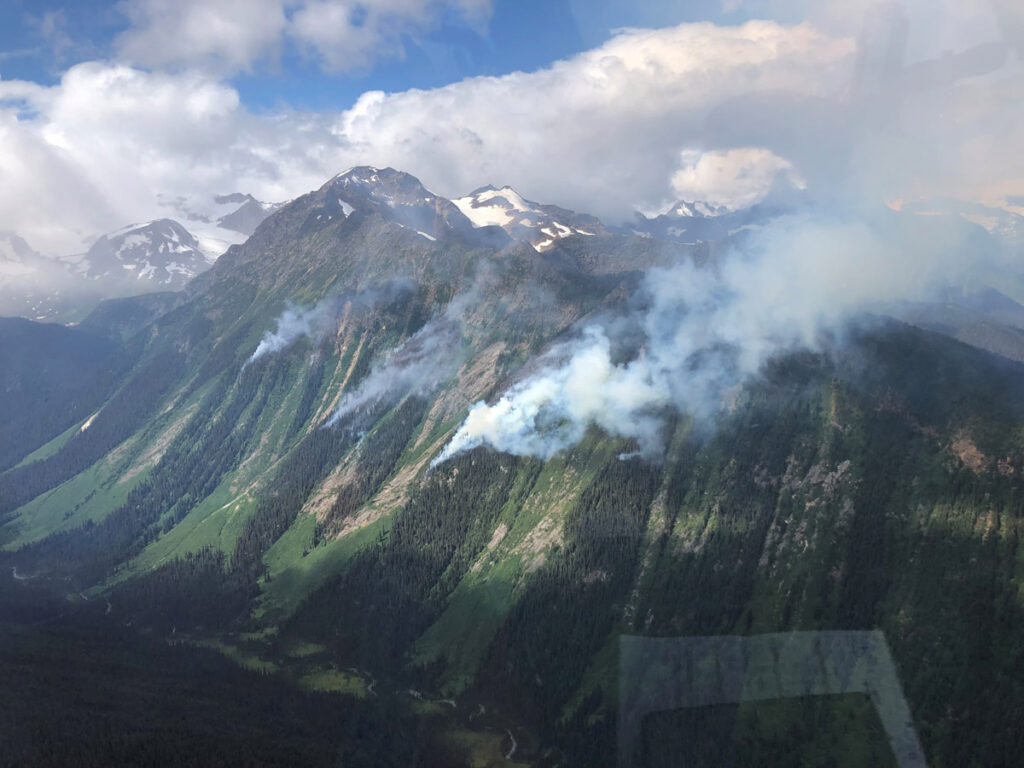 By Laura Keil
A fire a few kilometres west of the Crystal Ridge sled-ski area south of Valemount that was started by lightning July 15th gobbled 60ha over the past week, and the BC Wildfire Service is now actively tackling the fire to bring it under control.
The BC Wildfire service says 16 personnel are on site with heavy equipment and a helicopter.
"Smoke will remain visible to the town of Valemount," the Wildfire Service said July 23rd, adding there were no structures threatened at the time.
Due to challenging terrain, this fire was originally classified as a "Modified Response" fire, where the fire is actively monitored and officials analyze breach points that would trigger an active response.
"On July 22, the Kimmel Creek wildfire (G31934) passed the predetermined points, triggering an active response," the Wildfire Service said.
The wildfire is burning approximately 5 kilometres south of Canoe River, just a few kilometres east of the Canadian Mountain Holidays (CMH) Cariboos lodge.
A spokesperson for CMH said due to the global pandemic, they are not operating their usual CMH Heli-Skiing & Summer Adventures program so there are no guests at the lodge.
"We've been proactive in taking precautionary measures around the lodge property, and should an evacuation order be issued, CMH is prepared to evacuate staff who are currently on site to a safe location," said Kelsey Verboom, Interim Communications Manager.
CMH said they are cooperating with the British Columbia Wildfire Service and the situation is being closely monitored by an incident management team.