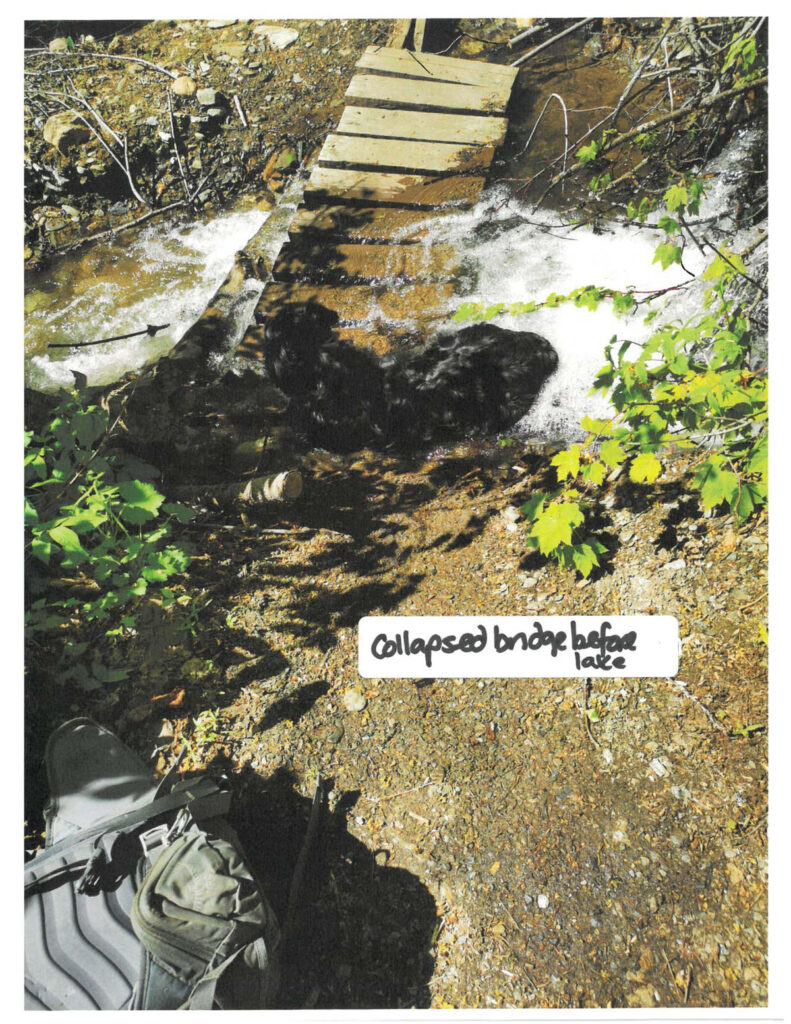 By Laura Keil
Little Lost Lake, a popular hiking trail and rec site north of Valemount, is slated to get some love this summer, thanks to grant funding.
The project – budgeted at $55,878 – will bring the hiking trail back to a state where it can be safely enjoyed by the public, says Patricia Thoni, president of the Yellowhead Outdoor Recreation Association. This involves improving the existing trail, replacing bridges and boardwalks, and fixing signage, among others.
Thoni says once complete, visitors and locals will be able to safely enjoy this site and the wonderful recreational activities it offers. Little Lost Lake is popular with families and provides opportunities such as fishing, swimming, hiking, and picnicking. The trailhead begins not far from the junction of Hwy 5 and Hwy 16.
Thoni says it has been several years since the trail has seen maintenance and many areas are in an unsafe state of disrepair.
"The short bridge on the approach to the lake is not accessible during high water, and the bridge over the outlet at the back end of the lake is likely to fully collapse in the near future," she says. "This limits the access to the hiking trail around the lake. There are several muddy sections around the lake that are in need of boardwalks, and the outhouse is at capacity and will need to be relocated."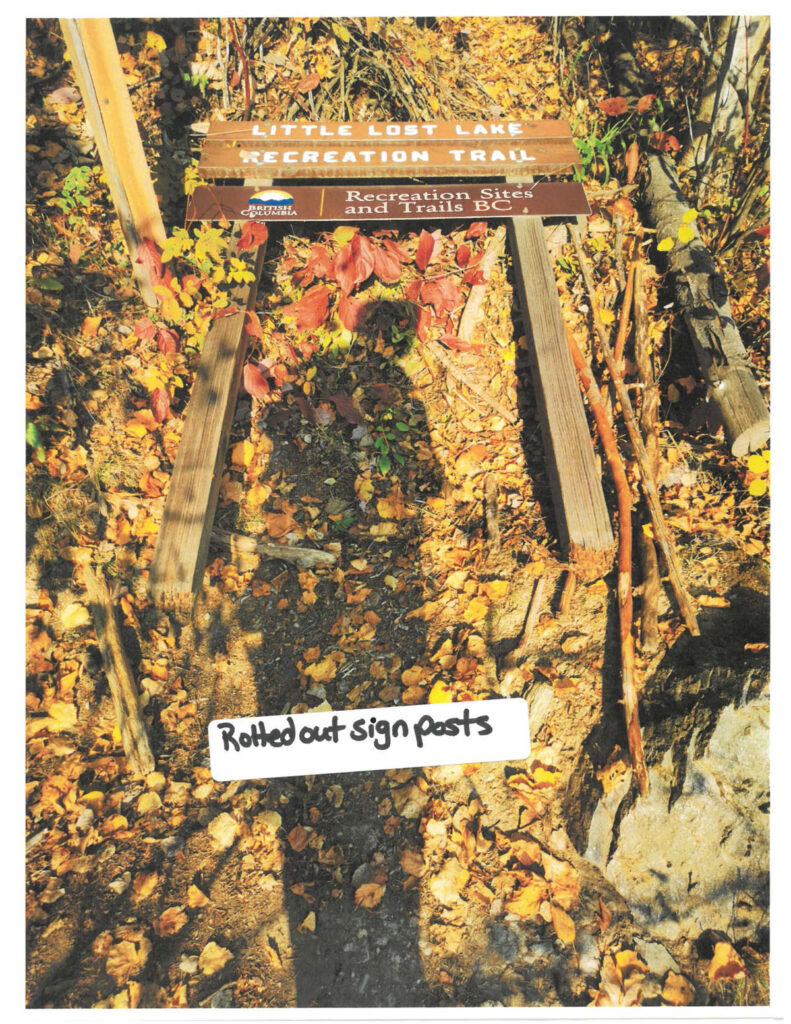 Thoni says the trail is seeing heavier use due to the current closure of the Berg Lake Trail in Mount Robson Provincial Park. With the heavier traffic, this project will ensure a safer public facility. Using pressure treated wood with a lifespan of 25-40 years and the improved trial tread will last for many years.
She says improving the trail will also keep users on a designated path which will decrease the likelihood of altering water flow and will preserve the natural forest.
Market research by Stormy Lake Consulting reported that trail improvement/ development is highly recommended in the Valemount area as people of all ages and abilities are seeking nature experiences such as trails for their health and wellbeing. Data from the Ministry of Transportation in 2022 supports that the participation rate of hiking trail users travelling on HWY 5 is 1.5% with 74 potential users per day.