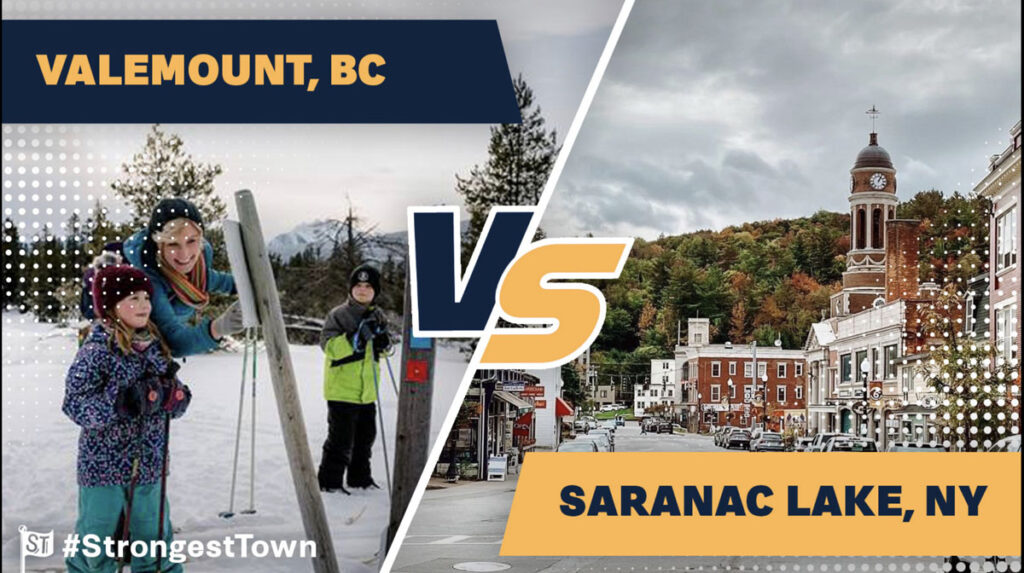 By Laura Keil
The first round of finalists are out, and Valemount is among the top 16 strongest towns in the annual contest organized by Strong Towns, a U.S.-based non-profit that advocates for better urban planning.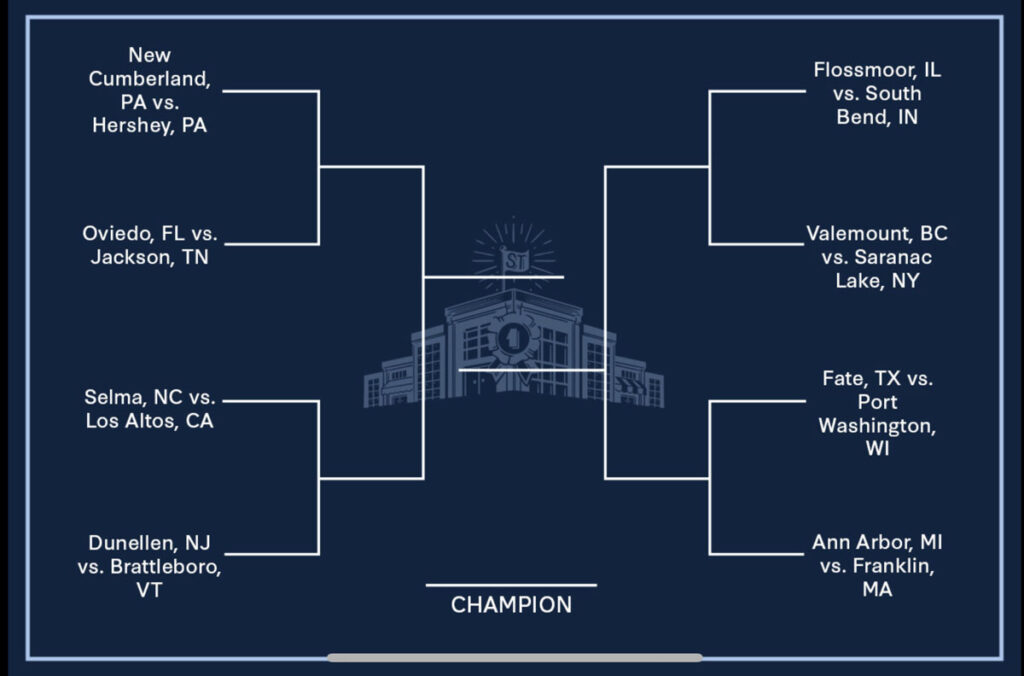 "We know we strive to become a stronger community through the Strong Town principles—now a few more folks know, to," said Valemount Mayor Owen Torgerson. "The Sweet Sixteen is ripe with excellent competitors."
The top 16 contestants will be narrowed down to eight once this round of voting closes March 24th.
Valemount faces off first against Saranac Lake, New York, a village of 4,887 people in Upstate New York.
Anyone can cast a vote once per round (votes are policed via unique emails). A new round with the top eight will open for voting March 27th-31st. The top four will face off in pairs April 3rd-7th, and the final two April 10th-14th, with a special live webcast April 10th. The winner will be announced April 14th.
It's up to the public to vote for their favourites each week and voting is weighted so that votes from Strong Towns members comprise 50 per cent of the tally and non-member votes make up the other 50 per cent. Anyone can become a member by making a donation to the organization. Strong Towns is a national organization that lobbies for policies that support more resilient and sustainable communities.
The first round of voting is open until March 24th and can cast your vote here: tinyurl.com/valestrongest
Valemount vs. Saranac Lake
Saranac Lake covers parts of three towns (Harrietstown, St. Armand, and North Elba). A long-time tourist destination founded by settlers nearly two centuries ago, the area was known for its treatment facilities for tuberculosis in the late 1800s and early 1900s. It also attracted tourists for its scenic and historic attractions. It was named best small town in New York State and ranked 11th in the United States in the 100 Best Small Towns in America in 1995. In 2006 the village was named one of the "Dozen Distinctive Destinations" by the National Trust for Historic Preservation and 186 buildings in the village are listed on the National Register of Historic Places.
Valemount is the only Canadian municipality in this year's contest. Compared to Saranac Lake it is relatively new: incorporated in 1962, and now a hot spot for tourists thanks to the glorious mountain setting, developed mountain bike and hiking trails and the proximity to Mt. Robson and Jasper National Park.
Winners of this year's contest will receive accommodations for a local representative to attend the Strong Towns National Gathering in Charlotte, North Carolina, where they'll receive an award and be served as an honoured guest. Strong Towns will also produce a special video about the winning community for a national audience, "holding them out as an example of how cities can build their economic resilience from the bottom-up."
To participate in the contest, communities nominate their town or city for embodying the Strongest Town approach to building stronger and more financially resilient communities.
Mayor Torgerson said the contest is not necessarily looking for those communities that have it made, but are more interested in highlighting towns and cities doing the hard work of becoming stronger, putting in place the processes, systems, and commitments that build enduring resilience and long-term prosperity.
"We think Valemount has a mix of physical and policy items that make our community well-positioned to be featured in the contest."
The Village encourages people to promote the village and all it has to offer on social media by tagging @StrongTowns.
Previous winning towns Include Jasper, Indiana; Lockport, Illinois; Watertown, South Dakota; Pensacola, Fl; Muskegon, Michigan; Traverse City, Michigan; and Carlisle, Pennsylvania.