By Andrea Arnold
Dunster native Megan Teering has made it to the silver screen.
Teering's latest project, Left Behind – Rise of the Antichrist, is her first to be shown on the big screen. The movie opened in theatres Jan 26th. It was directed by Kevin Sorbo.
"He, his wife Sam and his son Braeden were all in it," said Teering. "So was Neal McDonough. He was my favourite actor on the Desperate Housewives."
Filming for the movie took place over December 2021 and January 2022, and for Teering, who now calls Calgary home, it was an easy commute. The film was one of many that have been filmed in the Calgary area in recent years.
Teering has been working hard at building her acting portfolio.
"I have always been very eccentric," said Teering. "I would be the one to hope in front of a camera and strike a crazy pose. My mom called me dramatic."
Teering says she grew up without a TV for the better part of her younger years, and the idea of being a part of the entertainment world was intriguing. When they did finally get a TV when she was about 10 she remembers watching Super Channel. Ironically, she has a role on a show that airs on Super Channel, "Sex, Lies and Murder," a true crime series based on real life events.
Her first appearance on a "real" tv production was in 2017 when she landed a small part in the Alberta-based series Heartland. She made the trip from Edmonton to Calgary after getting the call from her Calgary-based agent. She has since been involved in a couple more Heartland episodes.
She has played a variety of characters in many different genres. Although she likes the variety, she prefers something more consistent.
"I have done indy (independant) films and small budget stuff in order to get an agent to look at me," she said. "You have to have experience to get an agent. It's like a ladder. These indy and small budget jobs were often not paid. It is hard work."
In order for Teering to continue pursuing acting, she has had to rely on a bartending job to supplement her creative side.
More recently things have started to look promising and more consistent for her. She has renewed her contract for the series "Angel Dust," where she appears in a recurring role as Angie, the main character's best friend.
"I will be going to Los Angeles for filming this summer," she said. "It is a really different experience. I get to stay in a house with the cast and we are working on the same series every day with no distractions."
Although some of her jobs do require travel, Teering does not plan to relocate permanently anytime soon. She is really enjoying her home in Calgary.
This last role, where she plays a reporter in the Left Behind movie, is her favorite so far.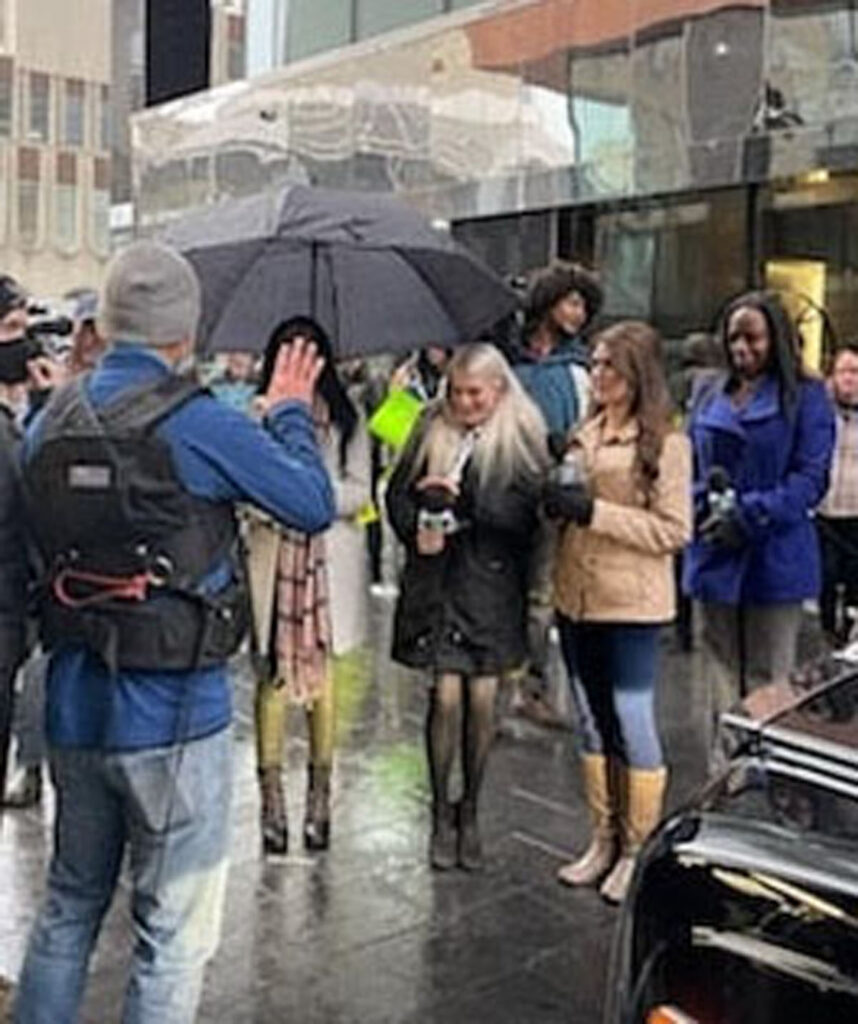 "It is a faith-based movie," said Teering. "Kevin Sorbo did an amazing job. Being in a Christian movie as a Christian and being a part of something so powerful is really cool."
This role also means that Teering has entered her apprenticeship into the actor's union. Being a part of the union brings minimum rates, pension and health benefits, and certain protections for the safety of actors, including having insurance, restrictions on time spent on set (especially for children), breaks for meals, privacy, chairs, and much more.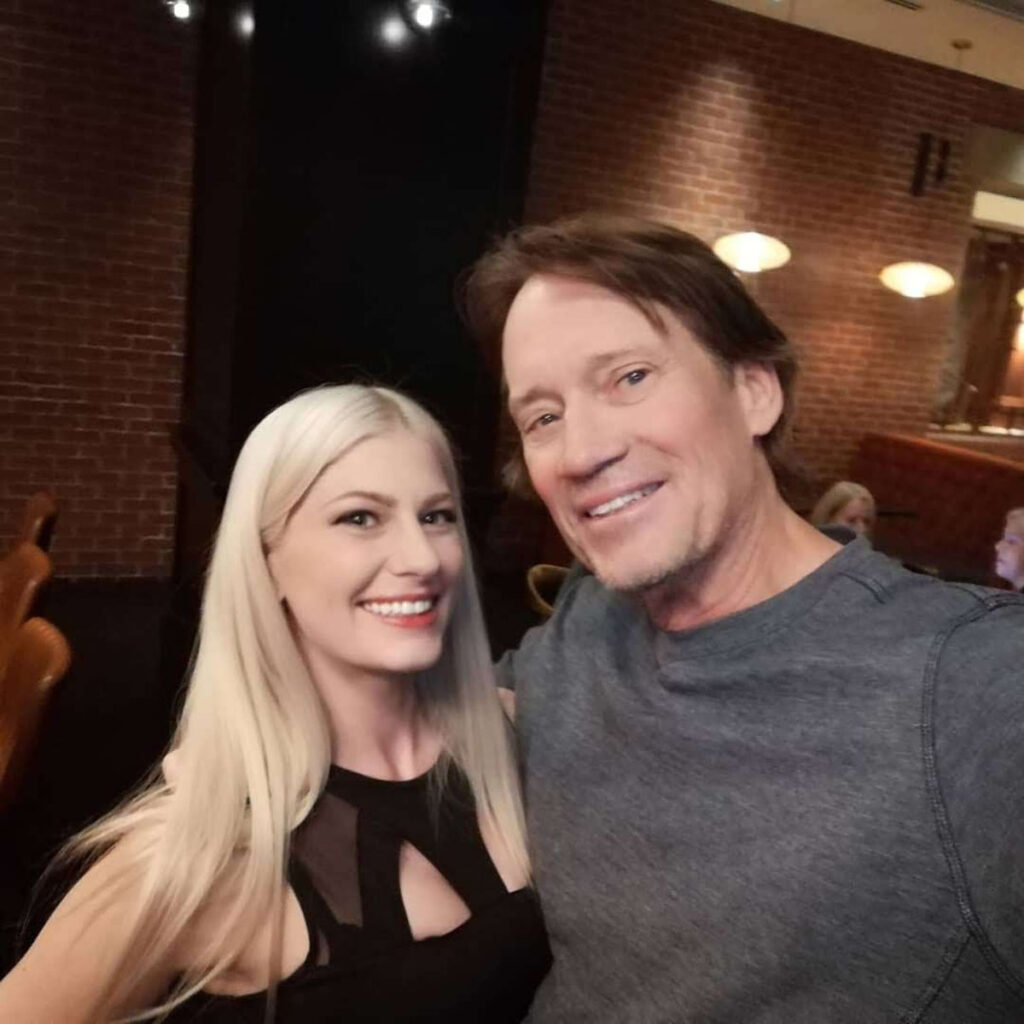 "This opens a whole new set of possibilities," she said. "I can't wait to see what comes out of it."
When Teering left the Robson Valley, she first ventured into modeling. However, she did not feel that career allowed her to express her creativity, though she still does some freelance model jobs.
She has also released a couple of songs on Spotify. "Stay with me," and "Let's go crazy," are both available. Teering loves to be busy with several projects on the go.
"I love each one I take on and how they can build off each other," she said.
Teering's advice to those wanting to get started in the entertainment industry is that consistency, focus on the craft, and training are critical. She suggests that budding actors take every opportunity to learn.
"Start where you are, with what you have," said Teering. "Stay focused on what you truly want and that's exactly what will start showing up in your life. You have to believe in yourself. Don't let the criticism and rejection affect how you show up to every opportunity. Do your best to keep the same enthusiasm no matter what happens."