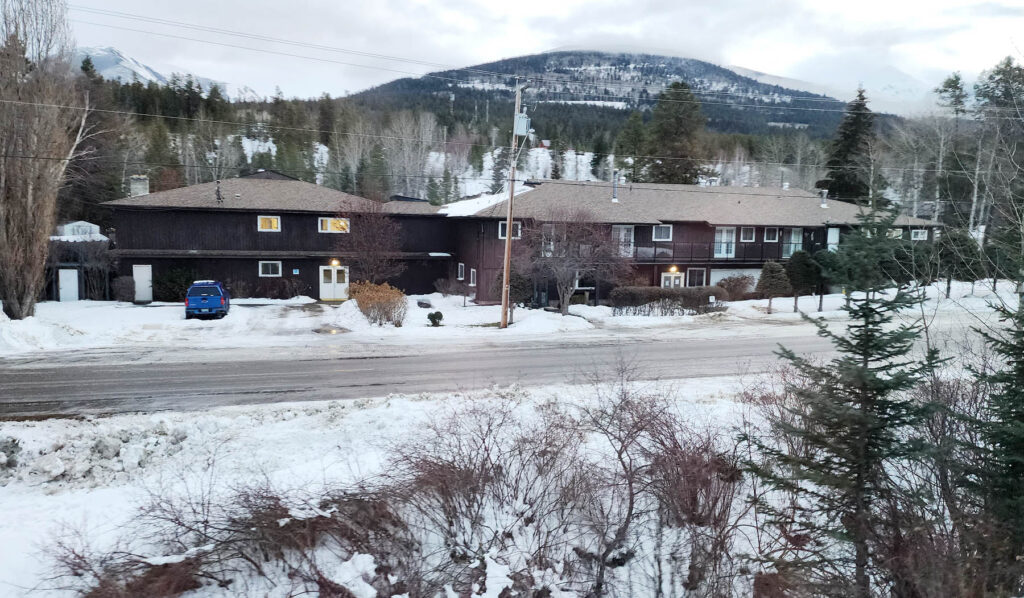 By Laura Keil
Some Valemount seniors had to rely on space heaters to keep warm over the holidays after a boiler at the Valemount Golden Years Lodge went kaputt a few days before Christmas during the cold snap.
The frigid temperatures—down to -40—and lack of heating then led to a frozen pipe bursting in the lodge basement.
Edna Plamondon and Marg MacKenzie said they were provided with space heaters which was enough to keep them warm in their suites.
"We were good in our rooms," Plamondon said. "The rest of the building was cold."
Mackenzie said Valemount Senior Citizen's Housing Society board member Vern Mickelson went door-to-door checking on tenants.
"They were right here with heaters and everything for us so we were never cold," MacKenzie said. "The rooms were small so it didn't take much to keep them warm."
She said it wasn't the whole building that was affected by the boiler, just the wing closest to the creek. The flooding from the burst pipe was only in the basement hallway and down by the shop, she said.
"They got on that right away and got it fixed," MacKenzie said.
The heating system took a little longer. She said it took about a week for the heating system to get fixed due to it being the holidays and contractors being away or busy.
The Goat reached out to Donnie MacLean, chair of the Valemount Senior Citizen's Housing Society, but did not hear back by presstime.