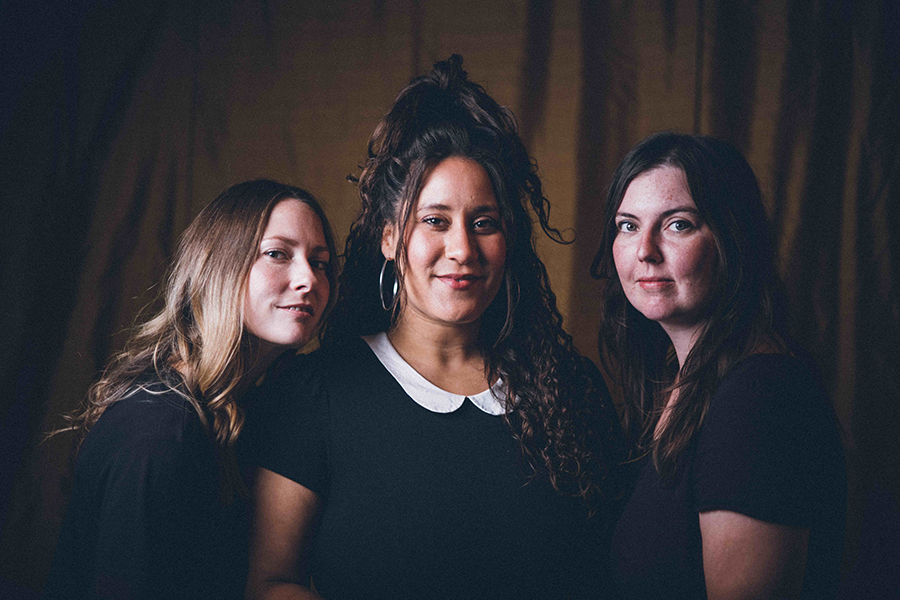 By Andrea Arnold
Canadian musical group Sweet Alibi is scheduled to perform at the Valemount Community Theatre on October 7 at 7:30pm. Tickets are on sale at Infinity Office and Health for $25 General Admission, $20 for Students and Seniors, or at the door for $30/$25 – Cash only.
Sweet Alibi was formed by Michelle Anderson, Jess Rae Ayre, Amber Nielsen, Alasdair Dunlop, and Brodie Parachoniak in 2009.
"We have all been playing music since we were pretty young, so when we formed Sweet Alibi, it was fun to infuse all of our different experiences/influences," said electric guitar and banjo player Anderson.
"Michelle has studied classical and jazz guitar from an early age," said Ayre. "Amber was taught by her father. I am self-taught and have participated in choirs and musicals throughout high school."
Anderson initially collaborated with longtime friend Ayre, and connected with Neilsen through their musical connections. They wrote their first song the first time the three of them met up.
The three provide the vocals for the group as well as provide accompaniment: Ayre with her guitar and harmonica, Nielsen on guitar and Anderson on guitar and banjo. They are joined by Dunlop on bass, and Parachoniak on drums.
The group is in the middle of a western Canadian tour that started in their hometown of Winnipeg Manitoba, promoting their album "Make A Scene."
"I love seeing the small towns and meeting all the people," said Nielson. "On days off, it's nice to go check out the local shops and talk to the locals. Every town has interesting stories to share."
Anderson finds the experience of presenting new music to audiences fun and gratifying.
"It's also great when we throw an old song in the mix and people recognize it and sing along. "
Connecting with the audience through their music and in conversation following the performance is Ayre's favorite part.
"You can really see how music can have such a profound effect on people," she said.
"It's fun to also be paired up with other artists and do shows with them. It helps build community and inspiration."
Nielsen and Anderson agree that staying healthy while on the road is a big challenge.
"Long drives and quick stops mean there are lots of fast food meals," Neilson said.
Anderson commented that staying healthy and rested is alway a challenge, especially with late nights and early mornings, and not a lot of alone time. Being in a different place every night is also a challenging aspect, Ayre says, but it is also what makes touring fun.
"I find trying to be present with where I am is the best way to navigate that," she said. She also addressed the financial stress that comes from touring in a post-Covid world where shows get cancelled due to sickness and audience numbers being down, and numbers slow to return to normal.