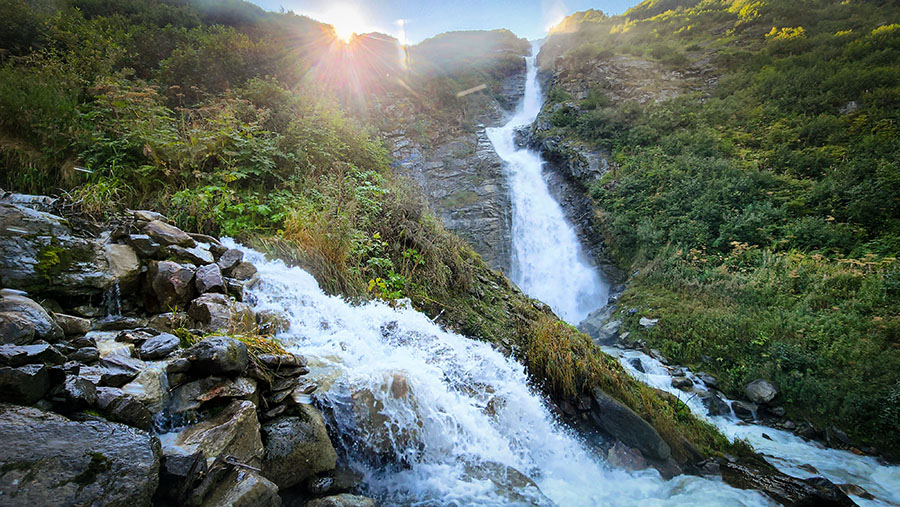 By Laura Keil
Is it Maui or Valemount?
After some locals discovered a route up to a series of gorgeous waterfalls, social media has exploded with photos of Valemount's "Hawaii, BC" hike.
The route ascends through a slide area, meandering through thickets of slide alder before emerging onto a rocky look-out with views of glacier-fed waterfalls and Kinbasket Lake. Two rope-assisted routes also descend to the base of the waterfalls.
The area has been used by residents to collect wild plants for some years, but thick underbrush made access to the waterfalls difficult. Additional clearing and wayfinding has now made the route an enjoyable 1-2hour hike with stellar views.
Local trail aficionado Randy Pruden said it's a beautiful spot.
Hikers have the option to do just the look-out (roughly 600m distance and 100m of elevation), or climb down to the base of the waterfalls with the assistance of ropes. Heads up that the stinging nettle grows plentifully along the edges of the trail.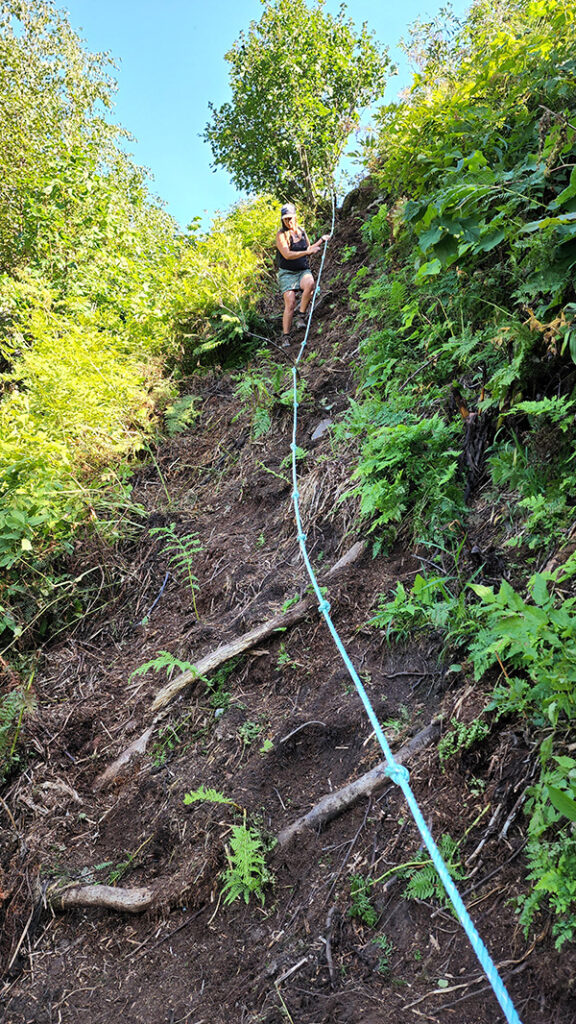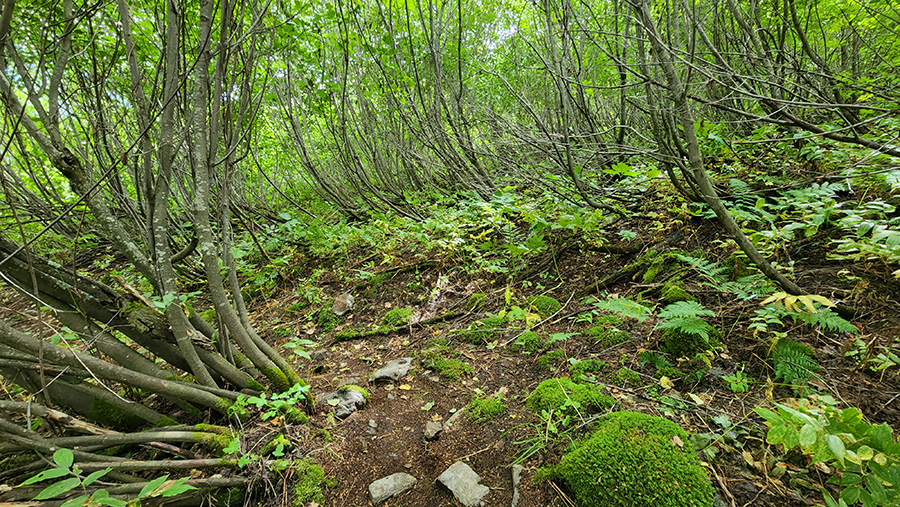 The first time I hiked the trail, we heard a large animal thunder through the bushes and we retreated while making plenty of noise to scare off what we figured was a bear. As always, make lots of noise as you hike and you are less likely to run into one!
The trailhead is about 20 feet prior to the 15km marker on the West Canoe Forest Service Road. The forest service road has potholes so a high clearance vehicle is recommended. Also, ACTIVE LOGGING is often occurring on this road so drive with caution. 
Trailhead coordinates: 52.687851, -119.066831 (Insert into Google Maps or GPS)
HIGHLIGHTS
Difficulty: moderately challenging (a couple steep spots). Rope route (optional) are challenging
Distance & elevation: 600m distance, 100m elevation to the main ridge viewpoint
Watch out for: stinging nettle, bears, slippery wet rocks & drop-offs near the base of the falls
Viewpoints: several, both up top and down near the base of the waterfalls
Time to budget for the hike: approx. 3 hours from Valemount (25 min commute each way)