By Andrea Arnold
A tour bus of 35 visitors from Denmark, their tour guide Jorri, and their driver arrived at the McClinton farm just outside McBride on Thursday July 21, 2022.
This was the seventh year the tour has included a local property in their 10-day tour.
"Seven years ago we were at the community market when the tour from Denmark arrived in town," said JoAnn McClinton, a local producer. "The driver told me that many of the guests get tired of seeing the cities and they would love to include a bit of country into their schedule."
The two continued to be in touch and the next summer, the first tour arrived at the McClinton home for a taste of what the Robson Valley has to offer. Not only does the stop provide the travellers with a delicious meal, but it also gives them a glimpse into the lives of a local Mennonite family.
The tours came to a stop for the last three years as COVID prevented international travel, but this last week, the family was overjoyed to catch up with their friend Jorri and to welcome a new set of visitors.
"They looked around the farm, and checked out the garden," said McClinton. "Grandpa fired up the small sawmill out back and gave a demonstration of its production."
Included in the unique stop was a home cooked meal prepared by the family using a variety of locally sourced ingredients. They made hearty hamburger soup, fresh bread, and for dessert, blueberry pie with homemade ice cream.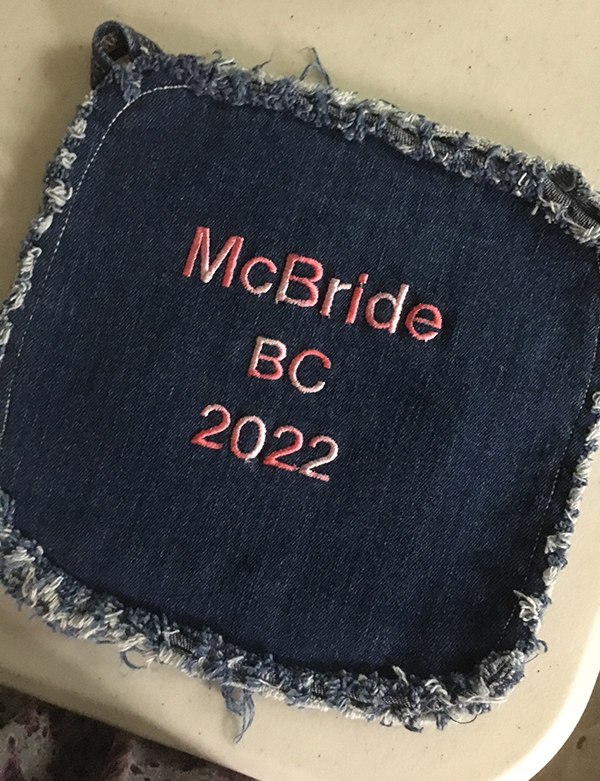 "The berries were picked from nearby mountains, and the dairy ingredients were sourced locally," she said.
As the guests mingled around the property they were thrilled to see the VIA passenger train as it made its way past the home.
Before they left, each visitor was given a handmade pot holder with "McBride BC 2022" embroidered across the centre to commemorate their experience.
McClinton says that usually they have only had one bus stop, but one summer they were treated to two. This year is one of the exceptions as a second bus is scheduled to stop on July 31. This time lunch will not be served, but guests will be treated to homemade cookies and coffee as they take a look around the property and visit with the family.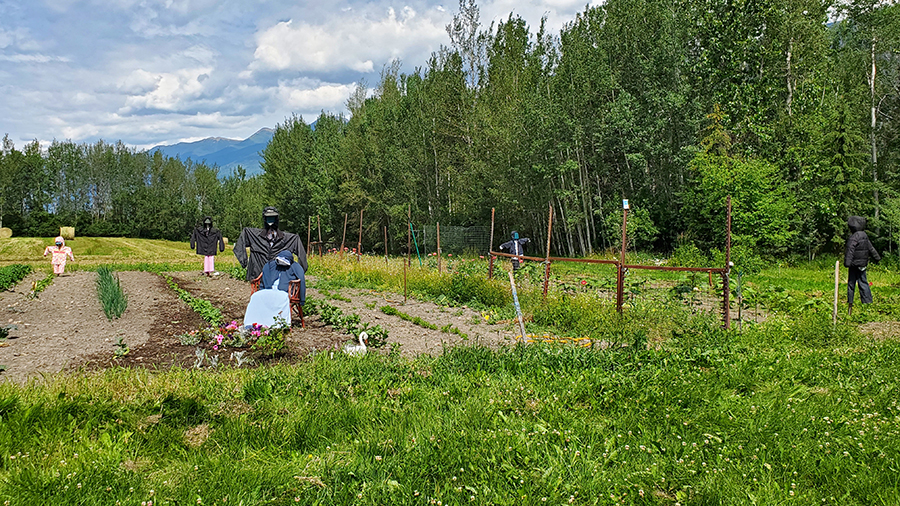 The busses stopping are a highlight for the family and although it takes some work to be prepared, they really enjoy presenting the valley to the visitors.
"I love it," said McClinton. "I would do more if I could."
The McClintons and tour guide Jorri are already looking forward to their next visit.